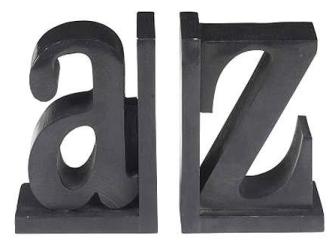 Every year, BizBash puts together their listing of the biggest stories and ideas derived from the entire year.
In Part 1
, we covered the first half of the alphabet. Today is Part 2 of the alphabet, covering letters N-Z, and If interactive technology tool rentals can help, we have indicated which tools makes sense.
Here is the remainder of the alphabet:
NewFronts
: TV as we know it, has changed to a more
curation
, community based web-based system. AOL, Yahoo and YouTube are becoming just as relevant as network TV.
Online-Only Events
: As
hybrid meetings
become more popular, the concept of 24-hour virtual events are making their mark.
If you are considering a hybrid event in 2014, remember to look at the total Wi-Fi requirements including the needs of your face-to-face attendees. You can boost your bandwidth through a Wi-Fi network array rental unit.
Paula Deen

:
A deposition gone wrong, cost Ms. Deen her TV shows and endorsements.
Quinoa: This gluten-free, protein-based rice alternative is becoming all the rage with caterers and conference centers.
Responsive Technology: A hands-free, sensor-based system that allows attendees and presenters to manipulate what is on the screen through body movement. Attendees can now share what they see on their social channels. Another type of motion-based technology includes motion-sensitive floor mats which can track trade show traffic.
Second Screen: Event organizers can now use attendees' smartphone and tablets to allow sponsors and exhibitors to promote, react and provide exclusive content through social media channels. At the MTV Awards, reporters used Twitter, Vine and Instagram to solicit questions on the red carpet.
If you rent iPads for your next meeting or event, you can use this technology as a real-time communication tool with attendees. For example, you can solicit them about changes to the conference, from food and beverage to speaker selection.
Three-Dimensional Printing:This process of scanning two-dimensional images and then, building on them will allow suppliers to show meeting planners a quick room design, stage configuration or intricate details for each table setting.
Unconferences: Meetings and conferences are placing emphasis on creativity and lively discussions among attendees.
Video Wall rentals can help attendees see twitter feeds, speaker bios photographs, and answer questions — all in one location. Via their mobile devices, attendees can vote on who they want to speak and for how long.
Vine

:
This popular application allows users to capture and share 6-second looping videos via social channels.
Wristbands: Using NFC or RFID technology embedded into the band, event organizers can use this technology in place of tickets and even integrate social channels, such as Twitter and Spotify, into them.
X Games: This event focuses on extreme sports where participants compete to win bronze, silver and gold medals, and prize money. This 18-year old event, returns to only two U.S. events in 2014 after it tried to go international in 2013.
Y Generation: Also referred to as Millennials (ages 18-37) are where event planners need to be in 2014. This gen group wants seamless integration of technology, games, affordable fees and sustainability initiatives at events.
Zappos:
Tony Hsieh, CEO of Zappos, has sunk $350 million into a mission to transform downtown Las Vegas by using events to create a sense of community among its residents.
SmartSource Rentals
can provide your organization with state-of-the-art interactive technology tools including iPad rentals, video walls and much, much more! Give them a call today at
800.888.8686
if you have an upcoming meeting or event.