As a financial conference planner, it's up to you to anticipate the reasons people attend a conference and provide solutions that will help your attendees satisfy those reasons. These reasons may be a desire to gather new knowledge within an industry, to network, as well as taking advantage of an event location, making it a mini-holiday.
You can't always control where your event is held, but you can create an Outstanding Financial Conference that leaves your attendees feeling satisfied and excited for future events.
Provide Awesome Networking Support
       Help attendees maximize social media opportunities
Social media for you, as the event organizer, as well as for all attendees, should begin before an event, and continue during and after the event.
Encourage enrollment and create excitement about your event. Plan on creating online opportunities that encourage attendance and give the inside scoop to those who are already registered. 
Also, make it easy for people to meet other attendees ahead of time. Make a special Facebook group for those attending where everyone can introduce themselves and ask questions ahead of time. Often,other attendees will jump in and answer questions, so it's a good way to get a conversation going and for attendees to learn some names and set meet-ups before the conference even begins.
Publicize Your Speakers/Events through social media. Have one or more of your speakers hold a pre-event Chat session or host a Q&A.
      Create Unique Social Events
The usual wine and cheese meet and greet can be nice and a good networking opportunity for those who are comfortable going up to new people and introducing themselves.  Instead, consider hosting a Make Your Own Sunday/Fruit Salad Bar for those who are intimidated by the usual Meet and Greet.
      Create an Event that makes it easy to Engage with Others
For example, you can have staff on hand who greet everyone who comes in and then introduces that new person to someone else who is already there, creating a kind of new buddy system. Or, you can have items in a bag, such as candy bars or fruit. As people enter, they draw one out and then go to the table or area where all the other "oranges" are gathered. This gives everyone something to laugh about, as they introduce themselves to each other, and gives everyone the feeling of inclusion.
Use Cutting-edge Technology to Engage, Enhance and Amaze Attendees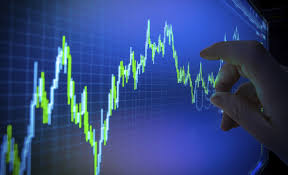 Financial events and technology go hand-in-hand. Technology that helps increase customer interaction can be hugely beneficial and go a long way in making your event more memorable for attendees.
With the advancements in technology and tools such as touch screens, your ability to increase engagement by incorporating the right technology is significantly easier than it used to be.
Here are some of the more popular technology offerings SmartSource Rentals can supply for financial conferences:
Supply Information about the Surrounding City
Remember, conference attendees are not only there to gather all that great information and meet new people, they also want to experience the sites and other highlights the city has to offer.
Offer digital versions of local restaurant menus on your Digital document library.
Provide information on local sites and maps of surrounding areas on interactive kiosks. Set up the programming so viewers can read reviews by other attendees.
Include "must see" attraction list in their welcome packet – and discount tickets for those attractions or shows. Encourage social media conversations about those events or raffle tickets throughout conference.
Plan scheduled outings with groups. This is especially nice for those who are attending the conference by themselves. Many local events will open up early or stay open late for a large group. Call SmartSource Rentals, the largest technology solutions rental company in the United States, and let us help you create an outstanding financial conference. Call us at 800.888.8686 or request a quote today.