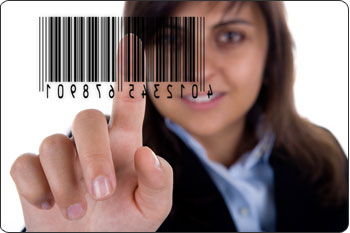 If you are a typical meeting professional, you know how technology can improve your meeting's efficiency, attendees' experience and exhibitors' ROI. However, with all that being said, you are still receiving resistance from management, attendees and exhibitors to change. Perhaps there is a better way to convince them.
Below are five innovative ideas to introduce and keep technology in your meeting.
Create a Future Lab.

Rather than force the "latest and greatest" interactive technology tool rentals onto your meeting participants, create a room where attendees can come in at their leisure, play with the technology and learn the apps on a more informal basis. "You will get a sense of the possibilities (with this technology) and you may be able to do things to innovate ahead of your competitors," stated Mike Walsh, General Partner at Structure Capital.

Tip: Poll your attendees via wireless Audience Response Systems as to what technology and apps they are interested in learning more about.


Hold a Hybrid Meeting.

Whether you put one on yourself or attend one virtually, it is important for planners to understand the ins and outs of this meeting option. Hybrid meetings have both advantages and disadvantages, but until you try one on for size, you won't fully understand it. "I just think there isn't any place in the meetings arena where technology isn't having a huge impact," stated Sandy Strick, Associate Professor at the University of South Carolina.

Tip: Planning a hybrid meeting is not a trivial task. Make certain you have the right partners lined up,including enough bandwidth to support the live and remote attendees in a fast, secure and robust Wi-Fi environment.


Keep Learning.

The best way for planners to introduce new technology into their meetings, is to continue to learn about all the available options. Going to meetings to learn about the latest offerings is one way, but Kristin Mahaffey Foldvik, MBA, CMP, Senior Global Program & Events Manager at Blackbaud stated, "Maybe pick up a course or two at a community college, attend conferences, talk to peers about what they are using and look to the younger generation."

Tip: Keep active on social channels and connect with organizations that produce valuable content such as ebooks, whitepapers and webinars. Set aside some time each day to read or view one of these learning tools.


Provide Multiple

Interactive and Engaging

Moments.

Attendees want to stay in touch with speakers, exhibitors and other attendees long after the conference is over. Leslie Thornton, President at Courtesy Associates said, "Everything needs to be driven towards providing the most value for attendees' time and be interactive and engaging."

Tip: Hire presenters that are going to engage your attendees through the use of mobile devices and apps. Rent iPads to keep attendees connected throughout the entire conference via social and gamification apps.


Don't Make Your Technology Choice Too Early.

One thing we know for sure is technology is going to continue to change rapidly and our use of it will change too. So, it is important to keep current and not make your app and hardware choice too far out from your meeting date. "It's better to go in steps and not go throwing a whole bunch of money to get the best, biggest…(because) next year it might be obsolete".

Tip: Choose an AV partner and app provider that keeps up on technology! Find out what their strategy is to acquire or produce the latest offerings.
AV Event Solutions is here to help make your meetings very innovative through the use of technology. Give them a call today at 888.249.4903 to get the process started!