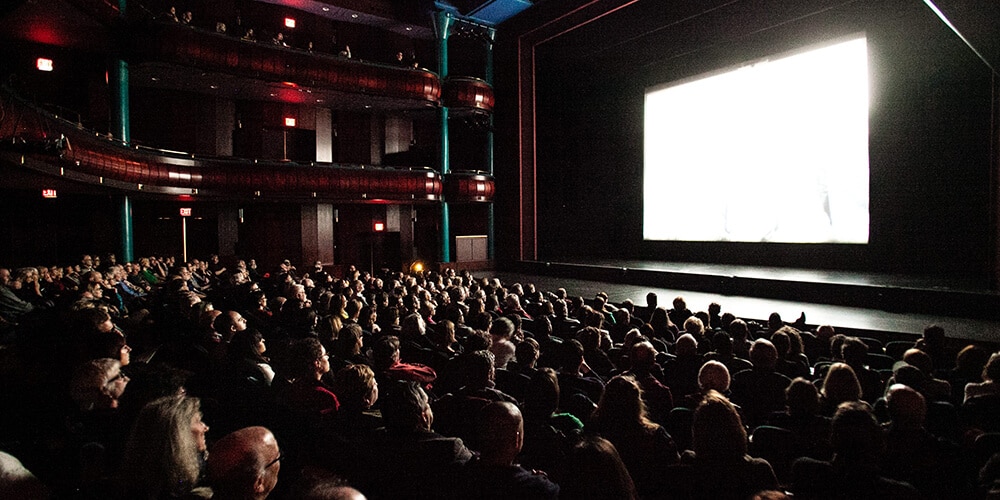 Film festivals big and small have proven to be an economic boon for the localities that host them. Take for example the Sundance Film Festival, which over an 11-day period in 2017 generated $151.5 million for the Utah economy. Even lesser known festivals can draw tens of thousands of attendees, like the International Palm Springs Film Festival, which attracts over 160,000 attendees to the small city of Palm Springs, whose resident population is less than 50,000.
While few festivals have the cache of Sundance, sponsorship opportunities for regional or genre-specific film festivals can be just as attractive to corporations and local businesses if they are built to be engaging – functional, modern and interactive. For that, event technology is the only solution.
Here are 5 event technologies that can take your sponsorship sales to the next level:
1.      Kiosks – Turn Function Into a Sought After Amenity
Tall and Visible – at 7 feet tall with a footprint of 12 inches, the SmartStation™ Classic is a perfect way to indicate designated areas or pathways at a large venue. Fully customizable for color and brand, this station is space efficient and can charge up to 16 devices at a time.
Perfect for a Lounge – the Hightop Table Charging Station doubles as a cocktail table. Each table has nine charging cables and is also brand customizable. An optional battery pack allows for the table to be placed indoors or out without the need for a power outlet.
No Cell Phones Allowed? There is a charging station for that! The SmartStation™ Secure Charging Station provides six individual lockers for charging devices. Each unit includes a 19-inch LCD touchscreen display with dual speaker audio to support custom-branded content. Placed strategically around the venue and branded for the sponsor, these can be valuable revenue generators that keep film producers worried about bootlegging happy.
2.      Digital Displays – Bring the Festival Schedule to Life
3.      Supplemental Sound and Lighting
4.      Credential Printers – for VIPs and Staff
5.      Dedicated Wi-Fi for Production Staff and Sponsors
Producing a film festival is no small task, but it can be a profitable one thanks in large part to corporate sponsorships.  When executed well, the return-on-investment for film festival sponsorships can be extraordinary if they are devised to be functional, modern and interactive; in a word, engaging. Event technology is designed with engagement in mind. By deploying event technology across an event, film festivals create attractive sponsorship opportunities that enhance profit and the attendee experience.
To learn more about our Interactive Technology and AV Solutions request a quote.