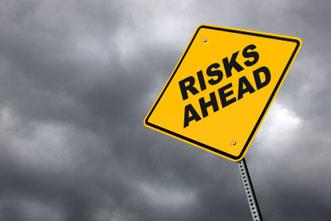 Can you believe it? The Risk Management Society (RIMS), an organization of more than 11,000 risk management professionals, took some…(gulp)….risks at their annual conference last April. Christopher Durso from PCMA caught up with Stuart Ruff, RIMS Director of Meetings & Events to discuss the five choices they made and the impact it had on their attendees. Here are the highlights, along with a few of my own observations of how interactive technology can help.
5 Risk Factors
Hire a Controversial Keynote Speaker
Jordan Belfort, a former stockbroker who was convicted of fraud crimes related to stock market manipulation and author of The Wolf of Wall Street turned out to be a real winner at the conference; but many attendees did not want him to speak because he is a convicted felon.
However, the curiosity factor actually worked to RIMS benefit and Belfort ended up being the being the largest general session speaker ever. Attendees actually liked listening to him.
Livestream Your General Session
While Belfort was speaking, 1800 remote attendees from 14 different countries logged in to hear his talk. This was risky because if Belfort bombed, the virtual audience could say "Glad I didn't attend that conference!"
One thought: You need to make certain you have the right WiFi event solutions in place in order to offer a hybrid solution to your attendees. If the video feed is slow and a lot of buffering occurs, your remote attendees will close out your session quickly. Check out WiFi router rentals as a real solution to any bandwidth bottlenecks you think you make experience.
Offer a Mobile App and Train Attendees How to Use it
The RIMS'14 Mobile App could be used on a variety of platforms, including iPad rentals and BYODs. The event planning staff offered training to mitigate any risk that attendees would not use the app and provided access to it in their hotel rooms and in the hotel lobbies.
Another thought:  Make sure you have enough WiFi for this app and understand from the get go how many devices attendees, speakers and exhibitors are bringing to the conference. Discourage MiFi networks as they can ultimately interfere and slow down the user's bandwidth. Consider renting charging stations where attendees can charge up their mobile devices and network with others during this process.
Overhaul Your Sponsorship Offerings
Sponsors were offered short commercial video clips within the mobile app or during the live session. In addition, if you rent charging kiosks, sponsors can run presentations, videos and photos about their products and services on the display above the unit.
Get Students Involved
10 Universities with risk management programs competed to win a Risk Management Challenge which ended up being a "win-win" all around. Students learned more about RIMS and attendees became familiar with the upcoming graduating population.
"It was an incredibly thought out decision and process because we're an association, and like most places, we're trying to think about a newer demographic. We really wanted to give a balanced, energized experience to the meeting for all attendees," stated Ruff. I think they did just that.
About SmartSource Rentals
SmartSource Rentals is a Total Technology provider with 20 locations to serve you! Give them a call at 800.888.8686 to learn more about their innovative technology offerings.