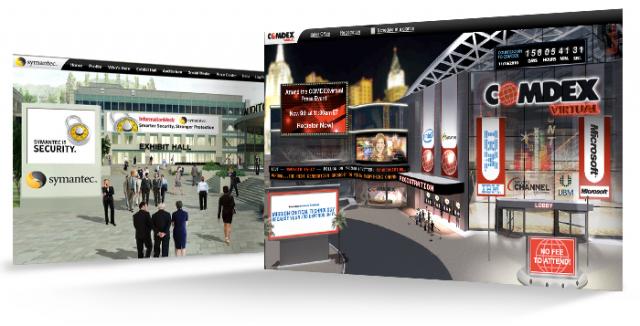 Still wondering if trade shows make sense from a marketing perspective?
They do and they will continue to make sense in the future. Below are 7 powerful facts that are sourced from the Center for Exhibition Industry Research (CEIR) and Exhibit Surveys. Many of these statistics will validate what you already know. Here they are:
The average drayage rates have increased 488% from 1982 to 2010.

For those of you not familiar with the term drayage, it is provided by a service vendor for the sole purpose of entering and exiting of freight and products on the trade show floor. In addition it includes the storage of shipping containers and marketing collateral.

One way to cut down this expense is to utilize smaller and lighter interactive technology tool rentals. Rent iPads, use a digital document library and Plasma Displays to keep your drayage budget in line.


92% of trade show attendees are looking for new products.

Why not combine your product launching event with your trade show schedule? This is why the auto show is so popular; attendees want to know what is coming down the pike. Get attendees excited about your new offerings!


84% of exhibitors say "high quality attendees" is the most important factor when deciding whether or not to exhibit or expand their booth size.

What is a high quality attendee? Someone who can directly influence or make a decision about the exhibitor's products and services. You need to be prepared to share with prospective exhibitors exactly who is attending your conference — including title, company and whether or not they are the decision maker.


83% of exhibitors stated that building or expanding their brand awareness is a high-priority marketing objective.

The key to this type of awareness campaign is to have their products, services and logo visually displayed to attendees as they walk by the booth. This can be effectively accomplished through video wall displays, digital signage or charging stations which can have rolling video, photos, presentations, logos and social feeds on them.


81% of trade show attendees have purchasing authority, according to CEIR.


78% of

trade show attendees

travel more than 400 miles to attend the exhibition or conference.

Since most of these attendees are going to be out of town, a great way to get them to your booth is to offer them a place to charge their smartphone or tablet. Did you know that chargers are one of the top items left behind in hotel rooms according to Smarter Travel? And if you polled most meeting attendees, you will probably find that this is the one item they usually leave at home as well.This will give you 10 minutes of their undivided attention…a win-win for all concerned!


67% of attendees represent a new prospect for exhibitors.

This means in essence, the exhibitor and attendee have never crossed paths in previous shows or conferences. Since 75% of most leads are never follow-up on after exhibitors leave the show, why leave this opportunity to chance? This is a great statistic to justify a lead retrieval system which can automate all leads and export them into a CRM system.
SmartSource Rentals, a national total technology solution provider is ready to help your exhibitors! Give them a call at 800.888.8686 to get this process started!