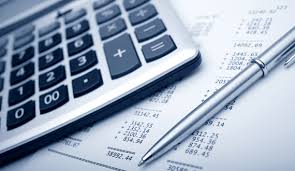 When event planning, it is important that you know as much about the room layout, presenters' needs, and AV required as it is about the lunch you are serving to attendees. Nothing can make a meeting really shine or make it really dull than faulty or half-baked audio visual equipment.
Here are 8 things you can do to keep your budget in line while minimizing the "surprise" element, as originally reported in the Spring 2014 edition of BizBash Magazine.
Make Sure Everyone Can See.

Check every angle and position of the room and make certain your setting and seating are right. The last thing you want is an obstacle in the room or learn that the rear projector won't work because there isn't enough room for it based on attendance.

Ensure that Everyone Can Hear.

Quality audio is the key to keeping your audience engaged. While people can be inconvenienced if they cannot see the speaker, they will totally zone out if they cannot hear them. Don't share microphones; let every speaker have their own, especially if they are on a panel.

Understand the Lingo.

How much rigging are you going to need and how much will it cost? Rigging consists of the cables and/or ropes used to support any audiovisual rental equipment.

How many audio inputs are you going to use? Many things require audio input – including audience response rentals. Count them all up and make certain you have the right sound mixing board to accommodate all your inputs.

What about display inputs and outputs? Again you have a finite number of plugs, so you want to make certain you have enough. Account for backup systems, too.


Establish enough Time for Set Up and Teardown.

Labor can often times be the biggest AV cost so try and put a 24-hour hold on your meeting rooms before and after your sessions with no additional cost to you.


Ensure you have Enough Bandwidth.

AV companies, such as SmartSource Rentals, can provide you with event WiFi solutions. Make sure you read the 6-part series on how to calculate and contract WiFi at SmartSource's sister company, CRE Computer Rental.


Go Outside the House.

When renting audio visual equipment, you may experience a lot of pressure to use the in-house provider. However, there is nothing stopping you from using an outside vendor and you may find it is a lot less expensive to do so.


Check out Ancillary Charges.

Electricity, audio patch and storage charges are just a few that you may experience from a venue. Understand what those charges are and how they are calculated. Don't let these charges just show up on your master bill!


Give your Presenters' Clear Content Guidelines and Deadlines.

Don't allow your speakers to give you a jump drive or bring in an unknown laptop at the last second. Your AV team will spend more time trying to make the unit work with your PowerPoint presentation equipment than they would have if they had PowerPoint presentations days before the session.

Tell them when they need to send the presentation, what format you want it in, how many slides they can use and the time allotted for the presentation.
If you are coordinating a meeting with breakout sessions in several rooms, multiple microphones are being used in one room or the audio visual requirements are becoming too complex, it is probably time to bring in an audio visual specialists. SmartSource Rentals will analyze your needs and budget and then recommend the best equipment for your desired results. Consult SSR early in the process so expensive, last minute changes can be avoided!