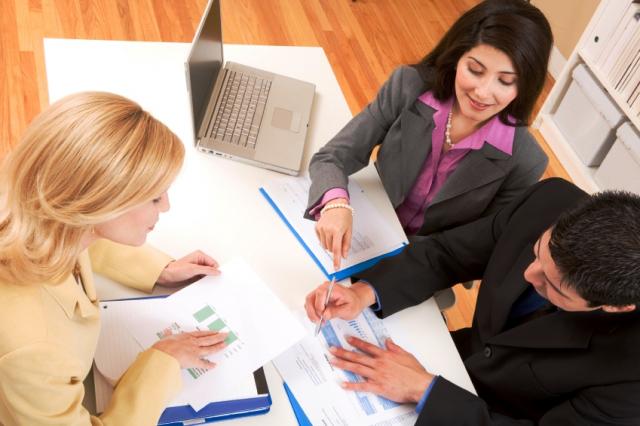 Concurrent sessions or breakouts are where most of the educational content of your conference occur. Ironically, this is where you often "hit or miss" with presenters. Your attendees can walk into one room and be totally wowed, another and be totally disappointed.
Last year, Tagoras, a marketing research company and Velvet Chainsaw Consulting, an association meeting improvement organization, teamed up to capture how to improve educational sessions. They surveyed 175 event organizers and this is what they learned:
Fresh Idea #1: Revamp your Call For Proposal (CFP) Process.
Most associations, including PCMA and MPI, use this process for their large conferences. You know when you see it – an email blast sent to thousands of folks in the hopes that you will pass the information along to speakers you know. The speaker fills out the information and hopes they are chosen. Many are – but the problem is they just aren't very good or their message isn't right for the audience. Here's a couple of results to chew on:
Associations accept 40-59% of all CFP submissions AND
33% of Associations accept 80% of submissions.
This is great for speakers but perhaps not-so-great for attendees. Develop presenter standards and don't waiver from them. Better yet, develop your content and then look for your speakers.
Fresh Idea #2: Trim sessions.
75% of respondents are planning on reducing the number of sessions WHILE
25% are planning to add more sessions.
Dave Lutz, Managing Director for Velvet Chainsaw Consulting, suggests if you have less than 75 attendees signed up for a session, cut it. However, I will suggest if you build your sessions based on content your attendees want to hear, they will come. Make your sessions count.
Fresh Idea #3: Hire Facilitators, not Presenters.
Adults learn through interaction and stories, not a huge departure from the way children learn. Here are some ways to make this happen:
When renting audio visual equipment, take into account technology option such as iPads and Audience Response rentals to keep in touch with your attendees' needs.
Make sure your speakers have interactive presentations that are short, sweet and to-the-point.
Consider peer-to-peer roundtables because attendees crave to learn from each other.
Fresh Idea #4: Allow for real-time content.
Event planning no longer needs to be "locked and loaded" at the home office several months before the session. With an all digital approach, program content can be changed by a few strokes of a keyboard and displayed in seconds on a Video Wall or with Digital Signage.
Allow your conference to breathe and grow onsite. Let a percentage of it – even if it's only 10% – to be unstructured. Attendees will choose the speaker and the format. Give them that power and they will come back.
Fresh Idea #5: TED Talks Work.
Everyone who knows me, understands my passion for Technology, Design and Entertainment (TED). This yearly sold-out conference is not new, but its format has been catching fire over the last 18 months. Here are three things you need to know that TED does really well:
They vet their speakers through an interview process based on the yearly theme. If their content doesn't match the theme, they are not invited to present.
They work with – and require – a lot of rehearsal of that presentation. They want the speaker to be successful.
The presenter, no matter how famous or obscure, only has 18 minutes to deliver their message.
Depend on SmartSource Rentals for all of your technology rental needs. For more information, contact them at 800-888-8686.