We hear it all the time: today's business leaders are expected to do more with less. That often means taking on more responsibility and producing better results with less staff, budget, and time. Luckily, there are a myriad of innovative technologies available to help them achieve these lofty expectations. Meetings – which have gained a reputation of being too lengthy, frequent, and unfocused – are one aspect of life in an office setting or at a trade convention that could use an efficiency boost.
In order to keep meetings from becoming time-consuming interruptions in an otherwise productive day, forward-thinking organizations are increasingly investing in the latest technology designed to enhance meeting engagement, collaboration, and efficiency.
The whiteboard, reinvented
Brainstorming sessions and other conceptual and strategic gatherings traditionally take place around a conference room table with someone positioned, marker in hand, at a whiteboard at the front of the room while an assistant takes notes or a recording device sits at the center of the table. Of course, there's no denying that countless groundbreaking ideas have come out of such sessions. But what if that whiteboard was upgraded to include a touchscreen display, microphone, speakers, and a camera? Imagine the level of creativity and productivity that could be achieved.
That vision can now be reality with the interactive Surface Hub from Microsoft. The sleek and versatile touchscreen display was designed for maximum team collaboration, and can be either wall mounted or kept on a mobile stand to bring it anywhere an idea might strike.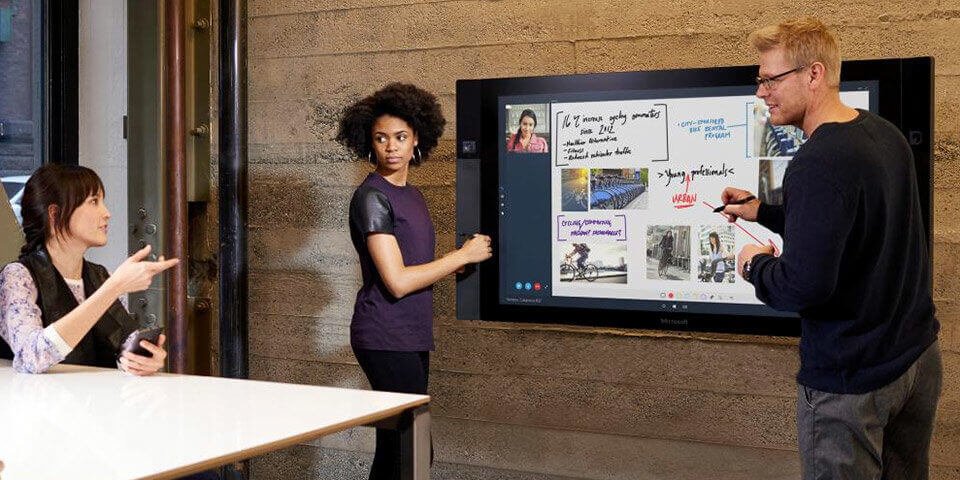 The Surface Hub's integrated apps, lifelike ink response, and fully-equipped microphone/camera further make this an ideal tool for boosting meeting engagement. The device is equipped to accommodate as many as ten people simultaneously working on it, while its camera captures those participants as well as the rest of the people in the room or those participating remotely.
A whole new kind of table
As mentioned, the conference room table has been a constant presence in traditional meetings throughout business history. But just because it's always been there, it doesn't mean that it's the best object to gather around if you want to engage participants and foster collaboration. If you were to design the ultimate conference room table, what would it be like? Perhaps it would be smaller and less alienating for those positioned at the far ends of the conversation, even going so far as to include a host of embedded technology. Maybe it would even have an interactive display. Today's cutting edge touch tables possess all of those attributes and more.
The Innovate Edge 4K Touch Table's 55-inch, multi-touch platform is both inviting and engaging. With the ability to accommodate multiple users at once, it truly brings meetings to life. Touch tables make it possible for people to share, collaborate, and explore together using large screens that react to fingers, hands, and other objects placed on the screen.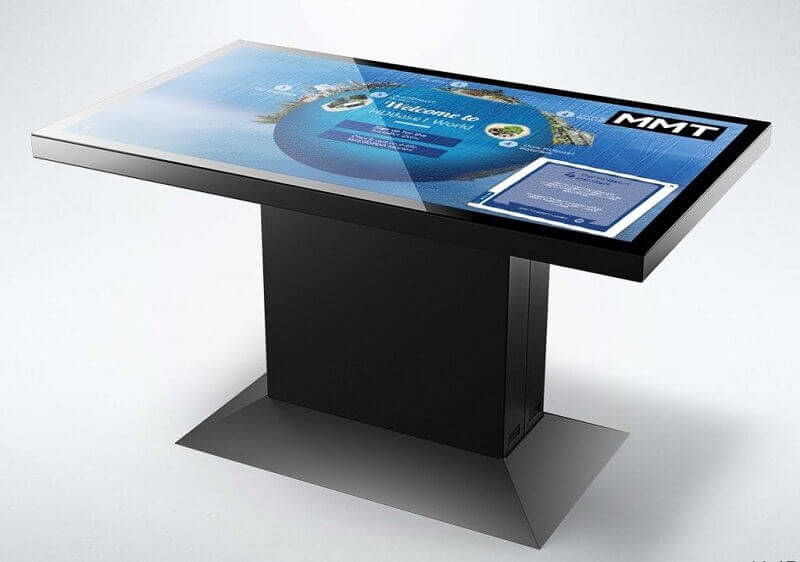 Futurize your next meeting
Another way we'll be able to increase meeting efficiency using technology is through automation, which would use artificial intelligence to schedule meetings and prepare spaces for attendees. This would include details such as lighting adjustment, projector startup, presentation operation, and video conference setup. To find out how you can start futurizing your next meeting, consult with a provider like SmartSource Rentals, whose experts have a long history of employing high-performance IT, audiovisual, and the latest interactive technologies to help professionals successfully achieve their goal of doing more with less.