DELIVERING YOUR MESSAGE: TOP TEN TIPS FOR CONTENT IN YOUR BOOTH
As an exhibit marketer, you know your booth needs to stand out to attract attendees, but how do you do it? The answer lies in the details of your content. Specifically, you must consider how your graphics effectively communicate your message to your target audience.
We'll explore here SmartSource team's top tips for creating compelling content in your booth.
START WITH A CLEAR OBJECTIVE
What message are you trying to convey to your target audience? Define your objective, and let it guide your content creation process.
KNOW YOUR AUDIENCE
Who is your target audience for the event? Understanding their needs, pain points, and interests is essential to creating content that speaks to them.
FOCUS ON KEY GRAPHICS
Long-distance graphics, typically at the top of your booth, should be easily visible and communicate your brand and primary message. These graphics should grab attendees' attention from a distance.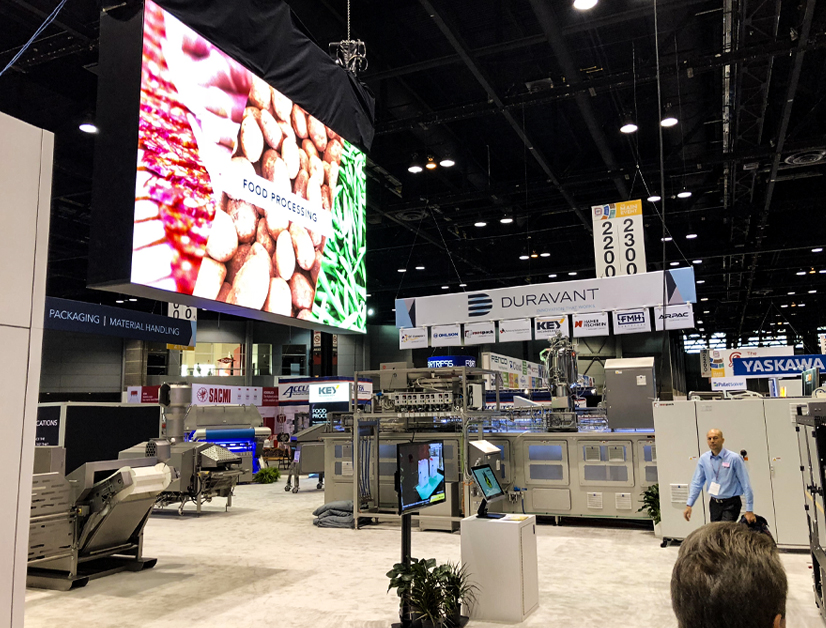 USE ENGAGING MID-DISTANCE MESSAGES
As an attendee approaches your booth, mid-distance messages on graphics or displays should be attention-grabbing and entice them to come closer.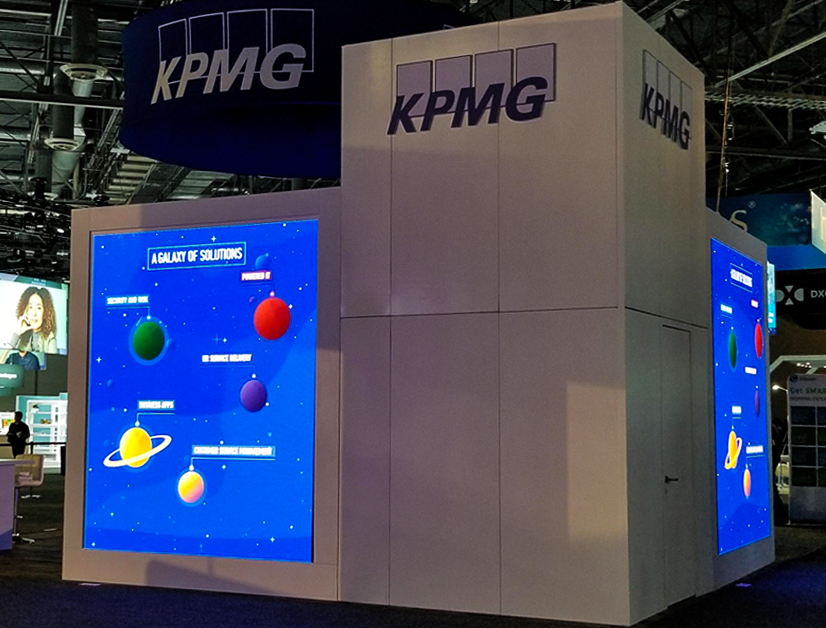 MAKE IT PERSONAL WITH SHORT-DISTANCE CONTENT
Short-distance content, like literature or exhibition graphics, should easily convey detailed information and invite attendees to engage with your team.
KEEP COPY CONCISE
When it comes to text, less is more. Use simple, easily understood language, and focus on high-impact keywords that tell your story.
USE A VARIETY OF CONTENT FORMATS
People absorb information differently, so use a mix of visual, auditory, and interactive content formats to keep your visitors engaged. Read more about the Psychology of Visuals.
KEEP BRANDING CONSISTENT
Consistent branding across your graphics, literature, and exhibits strengthens your brand and message. Ensure all materials share a similar look and feel.
USE HIGH-QUALITY MEDIA
Ensure your graphics and multimedia are high quality to maintain a professional image. If, for example, you use pixelated images or video, a prospective customer may wonder if you pay the same attention to detail on their project.
TEST AND REFINE
Before the event, test your booth's content with potential attendees to get feedback, and refine your message to maximize your impact. The advantage to using digital signage onsite at your booth means that if your message isn't landing with the audience, you can change it quickly and easily to drive more interaction.
Delivering a strong message through your booth content is critical to increasing your event ROI. By following these top tips, you can create content that attracts attendees from near or far, communicates your message, and boosts your overall success at the event.
For help showcasing your content at your next exhibit, contact your Exhibitor Sales Representative on our Exhibitor Services hotline at 877-876-4111 or email ExhibitorSales@thesmartsource.com.