Have you ever heard somebody say when you're planning your trade show exhibit, "Don't worry about what you wear in your booth. It's a trade show, not a fashion show!"
In my stakeholder team meetings, I can easily plow through everything else on my agenda and reach consensus on the show strategy and tactics and then come to a screeching halt when the discussion comes to the exhibit staff "uniform." So how do you get your staff to buy into a corporate look in your exhibit? The easiest way is to enlist their help in picking it.
But there are some other questions to consider when picking your "look."
WHY dress your staff in "boothwear"?
The #1 reason is that you want them to stand out and be easily identifiable by your visitors. Regardless of what type of uniform you ultimately pick, it should convey your brand and give your team a cohesive, polished, professional look. The rule of thumb I've always heard about exhibit staff attire is that your staff should be dressed a level up from your prospect or customer.
WHO should be in uniform on the show floor?
My feeling is that anyone who needs to be found and approached by attendees within your booth should be wearing your company colors. I have executive staff and speakers who will fight me on having to wear the show uniform, but my feeling is that whenever they're scheduled for duty to talk with booth visitors, they should be dressed like the rest of the team.
WHEN and WHERE do they need to be in uniform?
In addition to being in uniform during booth duty, they also need to wear their branded boothwear to any networking or customer events like partner receptions, press events or meals.
WHAT are the options?
What exhibit staff wears varies greatly by the industry and climate of the show's venue. Are you going to dictate their entire ensemble – i.e. a provided shirt with black dress slacks and shoes – or let them wear whatever they like with the provided shirt?
The most common shirts are the short-sleeved polo shirts and long-sleeved, button-down Oxford-cloth shirt usually sporting a contrasting embroidered logo or URL on the left front pocket area, sleeve or back. And at shows where the exhibitor's giveaway is a screen-printed t-shirt, you may even see the entire staff wearing those.
You're much more likely to see booth staff in business suits with branded neckties and scarves at a medical or investment trade show than at a computer or construction show. There are pharma and medical shows where you're sure to see staff donning lab coats and scrubs. And I've attended agriculture shows where the staff are wearing branded bib overalls with denim shirts, and even jeans with branded suspenders. I've worked outdoor sport shows where logo'd vests were the rage to surf and swim shows where Hawaiian print shirts and flip flops ruled. Just remember that not all clothing (especially unisex or one-size-fits-all) is going to be flattering to everyone on your staff, and you'll hear about it!
I'd be skipping the most important item of boothwear from a comfort standpoint if I didn't bring up the topic of shoes. Shows aren't the place to break in that new pair of shoes or wear foot-torture devices called high heels. After 20 years on the show floor, I've learned to buy comfortable shoes a half-size larger and wider than usual, and put a pair of foam or gel insoles in for morning duty, then pull them for the second half of the shift as your feet swell.  Your feet will thank you for it!
RELATED PODCAST: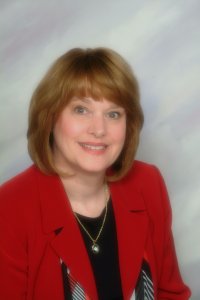 Candy Adams, aka "The Booth Mom®", is a hands-on freelance trade show exhibit project manager and trainer, award-winning columnist for EXHIBITOR magazine's "Exhibiting 101" column for rookies, and multi-certified faculty member at EXHIBITORLIVE conferences.  www.BoothMom.com