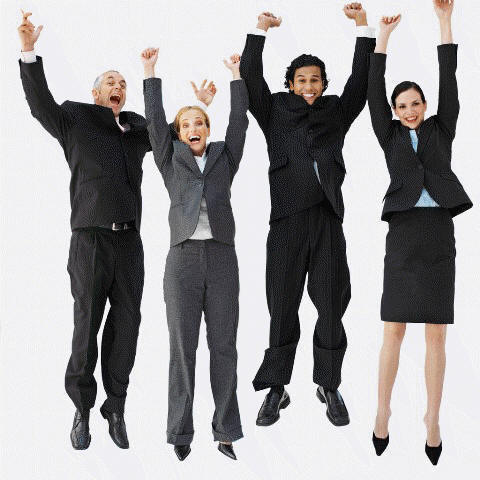 As the saying goes, "It's tough out there." This can be especially true when it comes to morale of sales professionals who are experiencing a higher than normal rejection ratio. Many salespeople are also nervous about the job security, especially if 2011 wasn't a particularly spectacular year.
As sales managers prepare to talk to the troops, here are some simple things they can do with the presentation, room setting, and environment, especially with event audio visual rental equipment, that will leave the staff motivated to succeed.
When preparing the PowerPoint presentation, here are some ideas for consideration:
Have a clear message and takeaway. If you want each sales person to sell 10% more, gain 5 new customers, and have a 85% retention rate with clients, then SAY THAT. Don't give salespeople vague expectations for the year, because then you are setting yourself up for vague results. Be crystal clear on what you want and why you need it.

Be optimistic. Yes, there are many obstacles to closing the deal, but let your sales staff know it is important to remain positive, both in the office and at client locations. Let them know you are available to help them brainstorm solutions and make calls with them. Ask them what resources they would need to make their job easier and then follow through on the tools that make sense.

Focus on customer service. Let them know you expect them to do everything in their power to keep the customer happy. Lay out a plan to resolve customer issues expediently and let the sales staff know you are always available to help.

Inspire, inspire, and inspire some more. As you close out the meeting, tell them about success stories, best practices, and/or motivational quotes. Let the salespeople know they are the lifeblood of the organization and you really appreciate what they are doing for the organization.
The room setting and seating should have the following:
Make the room warm with the right sound and lighting rental units. Before the meeting, play music. During the meeting, keep the lighting soft and inviting.

Watch the temperature. A room that is too hot or cold can take the focus off the message and be very distracting.

Remove the tables and have everyone in a circle. This environment says, "We are all equal." It also encourages peer-to-peer discussion.
When renting audio visual equipment:
Request state-of-the-art presentation services audio visuals. High lumen LCD projectors displayed on Plasma TVs, exhibit more warmth, color, and higher resolution photos and videos than older LCD equipment.

Record the session. Renting a recorder can allow easy transfer to a jump drive or website so you can utilize what was discussed as a jumping off point in future meetings throughout the year.

Provide plenty of time for set up and testing. Giving the AV team time to set up, test, and review the equipment with you. This will create positive energy when the sales team arrives because there will be no need to hurry up and set everything up.
AV Event Solutions is a California event equipment provider for sales meetings. Give them a call today or check out their 4-hour express quote page!