Over the course of the last 18 months, broadcast video has grown by leaps and bounds. Corporations have found it to be a cost-effective way to reach remote employees, and associations think it's a great way to increase exposure to members and non-members. In fact, one virtual event technology company, Digitell, found that 30% of individuals who watched a live stream event came to the in-person meeting or conference the following year.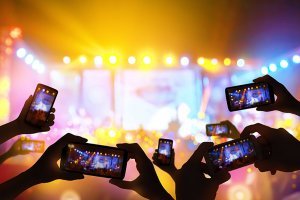 Still not convinced live streaming will help? Here are three statistics that may sway you:
MarketsandMarkets forecasts the global video streaming market will be $70 billion by 2021.
63% of Millennials have watched live content, and 42% have created it, per eMarketer.
There was an 81% increase in live streaming views in 2016 compared to 2015, according to Mediakix.
Just agreeing to its importance is not enough. A thorough plan is required to make your live streaming efforts successful.
Answer the Following Questions for Ultimate Success
Why live stream?
Clearly identify why a large subsection of the target audience cannot make it to your event. Perhaps they live too far away, the cost is too high, or they are too busy. Whatever the reason, be sure to have a documented case why live streaming makes sense for your group.
What will be streamed?
A decision needs to be made early on about which sessions you will stream and how long each session will be.
Suggested content might be:
The keynote speaker
Live demonstrations
New product announcements
Important company news
Interactive sessions with company CEO or industry experts
Remember, if you are streaming several breakout sessions at the same time, you will need to have ample Wi-Fi rentals to handle the load, especially if the venue is not used to this type of traffic on their system.
Who will view the stream?
Find out who will be on the receiving end of the video and how they will interact with the speaker. If you are unsure of viewership, send out an online questionnaire identifying their interest in the material.
Let some, if not all, live attendees view the stream as it is going out to the public. They can see it on LED display rental units or tablet rentals that can be used as second screens.
How will the remote viewer interact with the live audience?
If you are using an app like Facebook Live or Periscope, the audience members can react, ask questions and make comments that other viewers can see. While this encourages engagement among all participants, this also can be a stressor on the venue's Wi-Fi system.
On the other hand, if the broadcast is one-way, the bandwidth needs will not be as great.
Does the video need to be taken by a professional?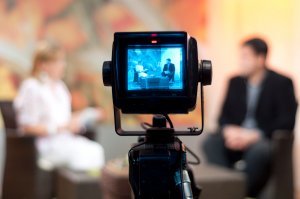 There are a lot of live streaming apps that can run on mobile devices. Users in the audience can be live streaming different views of the conference at the same time. However, the video may be short, shaky and inaudible, especially if the person doing the recording is several feet away from the presenter.
If you are concerned how amateur video may be perceived, hire a professional company to do the work. They will bring their studio onsite and do the proper testing and troubleshooting to ensure the feed goes off without a hitch! Remember, you can always dice the video into digestible content after the event is over. It can be repurposed and placed on your website, social channels and blog.
How will live streaming be promoted?
Once you decide to live stream, promotion to remote attendees is vital. You will need to construct a content calendar that includes emails, social media and of course, video.
Don't Leave Livestreaming to Chance
Contact the experts at SmartSource Rentals about the right equipment, bandwidth and technical support you need to incorporate live streaming into your event. Call us at (844) 428-6475 or fill out a quick quote, and we will get back to you within an hour.