BizBash recently identified the top ten brands that are influencing the event industry. While most of these brands you will recognize, it might surprise you how many events they participate in and the need to constantly reinforce their brand name as they continue to find creative ways to engage their audience.
Here is the list:
Target
Coca-Cola
Samsung
X-Box
Red Bull
Dos Equis
Nike
Univision
Ford
Warby Parker
Today, lets take a closer look at the top 3 innovators and how they are using
interactive technology tool rentals
to reinforce their message and create a buzz about their brand.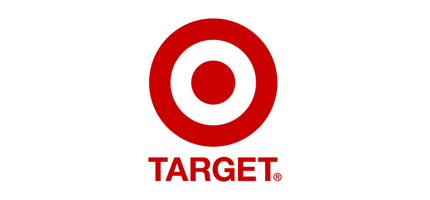 TARGET
Target hosts and
sponsors
more than 400 U.S. events per year and is regularly experimenting with new concepts to engage their audiences. In 2012, they participated in such events as the London Olympics, New York City's Fashion's Night Out and President Obama's second inauguration.
One of the areas they focused in on is a bigger social media presence. They found by having community managers on site has really helped with their
product launching events
. "It's so important to have them communicating to partners and influencers who are at the events as well as to those following along online," stated Joe Curry. Social Media Manager at Target.
Placing 78 out of 100 on Forbes World's Most Powerful Brands and 22 out 100 on Fortune's World's Most Admired Companies, Target feels such recognition plus their participation in so many events has had a direct impact on their increase in sales.

COCA-COLA
Coca-Cola sponsored the London Olympics with an innovative pavilion called a "Beatbox" which emphasized their red and white brand colors but did not contain the Coke logo. This unit had audio, lighting and sensor technology that triggered recordings based on attendees' movements. The lights mimicked the drink fizz and the
computer kiosks
made a clinking sound of the bottles. The results? 112 million social media impressions worldwide!
Coca-Cola placed 1 out of 100 on Interbrand's Best Global Brands list, number 3 on Forbes World's Most Powerful Brands and 4 on Fortune's World's Most Admired Companies listing. Even with great brand awareness and admiration, Coke still feels compelled to participate in face-to-face events to propel a positive image, including being environmentally responsible.
SAMSUNG
Samsung introduced the Galaxy S III smartphone with a series of events and advertisements in 2012 and was able to outsell Apple's iPhone in both the second and third quarter of last year garnering 32% of the U.S. smartphone market share in the fourth quarter.
In their
product launching events
, they encouraged attendees to take photos with the device. With 50
computer kiosks
placed throughout the United States, they let the public download free music, e-books and other content. "When we're using our best device to tell our story, it allows people to understand very clearly who we are and has a cascading effect on other products," stated Todd Pendleton, Chief Marketing Officer at Samsung Telecommunications America.
Samsung is number 9 on Interbrand's list, number 12 on Forbes World's Most Powerful Brands and 35 on Fortune's World's Most Admired Companies list.
Are you event planning in California?
AV Event Solutions
can provide you with the right technology to build your brand awareness and allow for interactivity among your attendees. Contact them today!