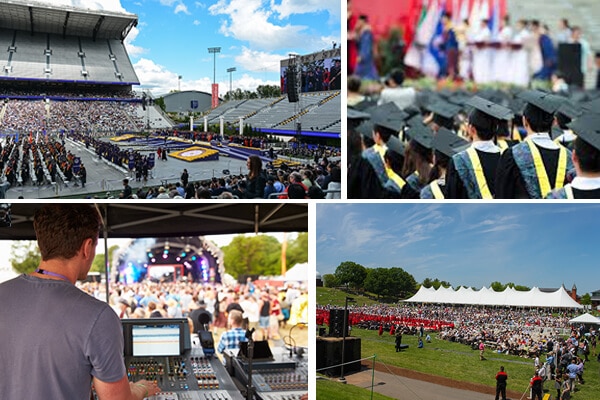 A milestone in our lives, Graduation season is right around the corner. With roughly 7,000 higher learning institutions planning these ceremonies twice a year along with department receptions, campus festivities, career fairs, and seasonal galas, it can be challenging to create a memorable experience for the graduates, families and faculty.
Want to make this event even more special? Make it shorter? Less stressful? Follow these ideas over the next several months to meet these objectives.
Six Ideal Commencement Planning Tips
Review what worked and what didn't work at the last commencement.
Keep detailed notes and identify what you want to keep, what needs to be tweaked and what must go. Brainstorm about ways to improve each process, whether it's through technology, people or a combination of both.
Remember who you are serving and what they want.
In most cases, your audience is the graduate. How do they want to be seen in the spotlight? What are their requirements? If you're not sure, poll them now.
Delegate.
If you feel overwhelmed, ask for help. Denote your requirements, over what time period you'll need assistance, and whether it can be fulfilled through volunteers or paid staff. Give your group their tasks as soon as they are in place, if not sooner.
Call regular meetings.
For the first three months, the status check-ins should be weekly. For the last thirty days, they need to be daily. And the week leading up to the event, you may have meetings several times a day. The meetings don't have to be long, just long enough to ensure everyone is on the same page so you can identify and deal with any issues early and head-on.
Go through your stage/sound/lighting checklist.
For an indoor event, you will need:
Main stage with ADA access ramp and stairwell on both sides
Podium and teleprompter for speakers
Cameras
LED displays for audience viewing
A sound system that works best in a large auditorium
Lighting to highlight graduates
For an outdoor event, you will need the same stage requirements as an indoor event, including podium and teleprompter, plus:
Outdoor cameras
Weather-tight tech area in front of the stage
Audiovisual delay towers to keep sound from echoing
LED displays
For each event, determine if you are going to provide live streaming for remote viewers. If you are, test the bandwidth to ensure it's fast enough.
Keep your audience engaged.
Set up an Instagram station! Rent iPads and capture graduates while they are waiting to line up. Snap a photo and add their name below. Create a collage of photos that are showcased on large displays throughout the room.
If your team has time, capture the information days before and share the photo or personal quote as the student is walking across the stage.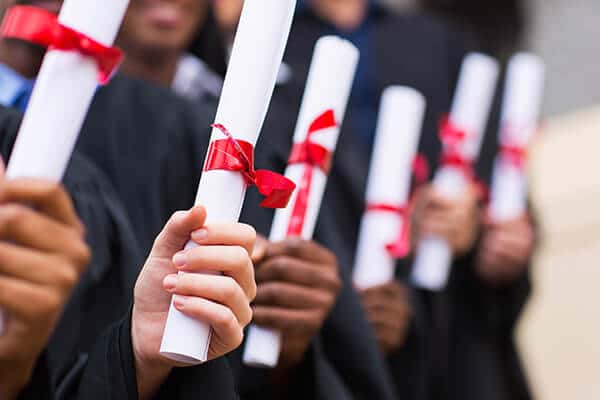 We Serve Academic Event Professionals
SmartSource Rentals, with its experienced staff, is ready to serve you at any of our 20 nationwide locations. Tell us what you need for your upcoming commencement ceremony by calling 844.333.6440, and we'll send you a quote right away.