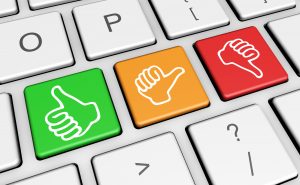 The post-event review is always important. It typically, however, doesn't include any assessment relating to the use of event technology by sponsors and exhibitors. It should. Event technology can be a significant revenue stream for event organizers. This, however, requires more insight into how sponsors and exhibitors perceive the value and ROI they are deriving from their use of event technology. The best way to gain their feedback is through a survey.
There is a science to effective surveying. It requires much more than simply placing a stream of consciousness questions on a page and asking others to answer them. The due diligence starts even before the survey questions are created. You must first identify your objectives for the survey. On the subject of event technology, the primary goal is to determine how event sponsors and exhibitors perceive the value of the event technologies being offered. Secondary goals include identifying which technologies these participants regard as most and least valuable to them. A tertiary objective would be to determine which technologies they plan to use in future events.
Once the objectives are set, consider what data you want to extract from your questions.
Important data to capture about event technology includes:
Most and least popular brands and models of different technologies,
Quantities of different technologies used,
How much use the technologies received during the event,
Sponsor's/exhibitor's perception of technology prices,
Most valued features for the various technologies they rented, and
Plans to use the technologies again in future events.
After developing the survey questions, review them to make sure they are not leading questions. Open-ended questions are optimum. They enable the respondent to answer the questions naturally without being hindered by a bias stemming from how the question was asked. A Harvard University program on survey research states that open-ended questions also provide the "greatest variety of responses." The downside of open-ended questions is that they are more time-consuming to analyze. Conversely, the advantage to using closed-ended questions is that they are not subject to individual interpretation. For this reason, data derived from closed-ended questions affords easier evaluation. Keep in mind too that according to Harvard University, respondents are more likely to skip an open-ended question than a closed-ended question because they also are easier to answer. Finally, it's best to keep the questions as simple as possible. Avoid using complex, multi-part questions.
For questions requiring a rating system, keep it simple with no more than five to seven rating categories. They should be clearly labeled and use unambiguous terms such as, "Excellent," "Good," "Fair" "Poor" or "Exceeded Expectations," "Met Expectations" "Didn't Meet Expectations." Always include an "Additional Comments" section under rating-type questions. This gives respondents the opportunity to share additional information. Questions that require an indication of quantity should include numbers or ranges of numbers and not words. This is because terms like "many" or "few" can be interpreted differently.
Test Drive Survey to Improve Engagement
All surveys should be given a test drive before being implemented. This dry-run can be conducted with colleagues, or a select group of event sponsors and/or exhibitors. The purpose of this exercise is to make sure the questions and reply options are clear.
Surveys that gain the greatest participation are those that are conducted in a timely manner following the event. That's when respondents will feel more willing to share their feedback. It's also when their memories are still sharp.
A large majority of surveys today are conducted via a secure online platform such as Survey Monkey. People who are familiar with these surveys are more inclined to complete them over paper surveys or phone surveys. These platforms also make it easier to gather and analyze the data. It is always best to give survey participants a timeframe for completing/returning their survey.
Depending on whose data you consider, average response rates for external surveys range anywhere from 10-15% (Survey Monkey) to 24.8% (Fluid Survey). Here are some tips to increase your response rate: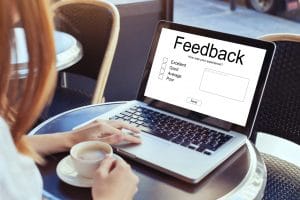 Test the survey first.
Don't make the survey too long.
Keep the sentences simple and the reply choices clear.
Make sure you have the right contact person for the survey.
Personalize the email invitation.
Send reminders to complete the survey.
By following best practices when developing an event technology survey, event and meeting planners can obtain valuable insight which will enable them to better leverage event technology to boost their future events.