From the largest events to the most scaled down, attendee engagement continues to reign supreme as we begin the New Year. While conferences and conventions will always be centered on keynote speakers and face-to-face interaction, technology is an ever-growing source of empowerment for taking engagement to a whole new level.
Today's megacorps are using state-of-the-art technology to create futuristic experiences that often seem like something out of a science fiction movie. For instance, augmented reality was recently used to make a splash at the Los Angeles Auto Show and Comic-Con International, where futuristic holograms were used to entertain and inform attendees at both shows.
But what innovative technology can be implemented on a more practical scale to improve engagement and attendee experience? Let's take a look at some of the latest solutions you can incorporate into your next event.
Facial Recognition
You've probably noticed that Facebook has been using algorithms to calculate facial features, hairstyles, body shapes, and expressions to tag you and your friends in photos. This same technology can also be implemented in the event environment. Recent advancements in facial recognition technology are now allowing it to be effectively used by meeting and event planners to streamline check-in and make their conferences and events more interactive, engaging, and secure.
Though the implementation of facial recognition at events is still in its infancy, so far it has proven very successful at reducing the time and costs involved with the check-in process. After an initial software investment, the only on-site hardware required are basic Android phones, iPhones, or tablets.
Touchscreens in Unique Forms
Imagine a small group of attendees gathering around a coffee table that allows them to collaborate with each other while deeply exploring your products.
The latest large-format Ultra High Definition 4K (UHD) Touch Tables enable just that. The 55" Innovate Edge Touch Table features an expansive screen that can comfortably support up to four users.
Digital touch-screen kiosks are one of the best tools for interactivity, and the latest 4K kiosks to hit the market are tall, sleek, and ultra-thin. You'll attract passersby with a 58" Innovate Digital Kiosk that has a built-in PC, 10-pt touch option, and Ultra HD 4K display for powerful message delivery.
Another touchscreen that promises to turn heads and engage attendees is the Giant iTab, which is ideal for event professionals and businesses pushing mobile and digital content. This fully functioning giant smartphone lets you present and share all your digital content, such as product selector guides, product configurators, video show reels, gaming, apps, and so much more in a format attendees use every day.
Video Walls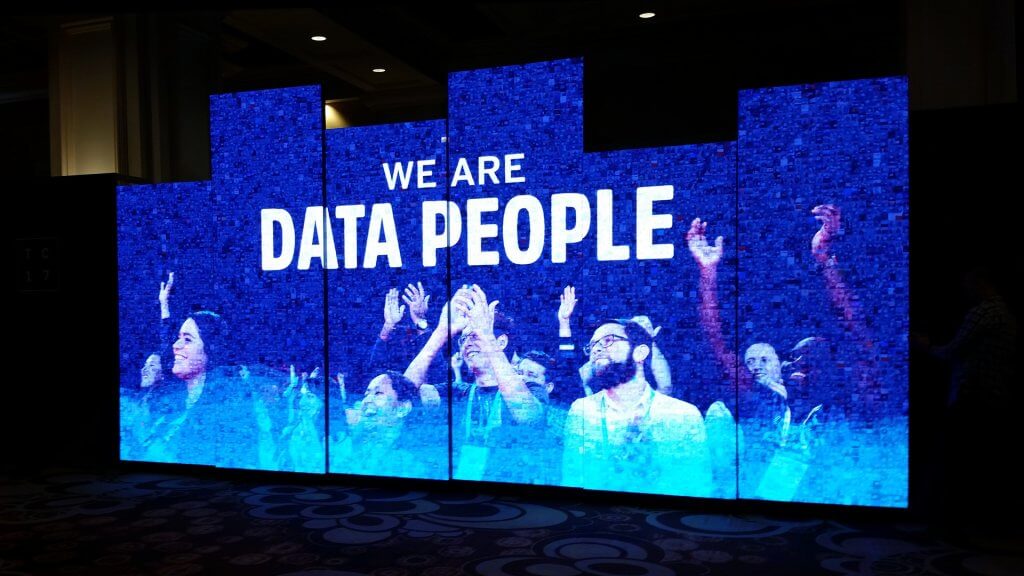 Captivate audiences at your next event with high-performance LED tiles or high-definition LED video wall panels. The latest walls can be built in a wide range of event environments to present eye-catching digital signage, full-motion video, animation, still photos, and graphics in a massive, vibrant format. Created by seamlessly stacking LED tiles or displays, they can be configured in a variety of sizes and shapes to display one large image or multiple images that will both entertain and inform.
Artificial Intelligence
Apps that use artificial intelligence, or AI, will become more useful and powerful at business events in 2018. Chatbots provide automated customer service by generating instantaneous answers to attendee questions. It can even be used to make personalized recommendations of people to meet, conference sessions to attend, or products to check out based on data collected from attendees' social media profiles. And this is just the beginning for AI. Cisco is currently developing a meeting assistant that will use AI to analyze and summarize written and spoken discussions during virtual work meetings and suggest action items.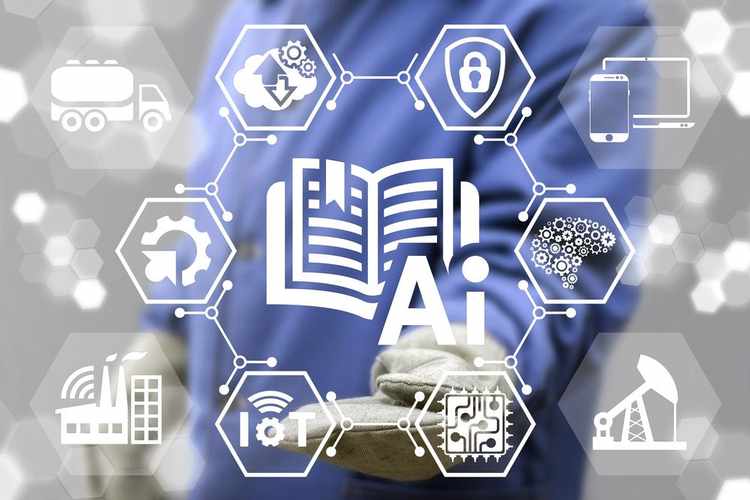 Mobile Event Apps
The right event app can be an invaluable tool for event sponsors and their attendees. On the front end, the app can help attendees keep track of speaker schedules and networking opportunities. On the back end, event organizers can gain access to attendee data for tracking behavior and ROI. However, event organizers are cautioned to make sure they implement the right app for their event. There is a wide variety of different event apps available, some of which are tailored specifically for conferences, networking and B2B events, consumer events, or festivals.
For advice on how you can incorporate the latest technology at your event, contact the experts at SmartSource Computer & Audio Visual Rentals. We have many new solutions available that can increase engagement and take your event to the next level.