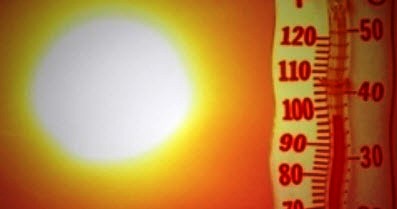 The term "technology" can be a real misnomer because it represents everything from software to cloud-based computing and everything in between. As you wade through your technology choices, consider these interactive technology tool rentals into your budget and event flow.
Here are six sizzling tools that are hot on the horizon:
These kiosks are all the rage at conferences and trade shows because 1) attendees are tied to their mobile devices and 2) in the lateness of a conference day, their device batteries are waning. Each station can charge between 6 and 12 devices. In order to defray the cost of each station, sponsorship messages can continuously loop on the top of the station. In addition, each unit has the ability to add custom logo wraps which can increase your event's brand awareness.
2) Interactive Video Walls
This display is created by arranging a series of 42" LED or plasma monitors into a wall of flat screens positioned in a 2 x 2 or up to 10 x 10 configuration. The wall can run as one large image or be broken down into several screen images all running simultaneously. Here are some of the ways you can use a video wall:
Map of the trade show floor
Photos and videos of the event
Gamification
Large presentation screen for educational sessions
Sponsorship messaging
Exhibitor, sponsor and/or organizational logo display
Below are 4 mobile applications that offer different interactive solutions:
3) Evenstagr.am
This free application allows your attendees take photos at your event via Instagr.am and display up to 500 photos for up to 6 hours on Plasma Displays or Video Walls. If you rent iPad second or third generation models for your attendees, Instagr.am can be preloaded onto the iPads and photos easily uploaded to Eventstagr.am. For $300, event planners can integrate their organization's logo and sponsorship information.
4) Postano
Postano allows you to stream conversations from various social channels together in one organized view and display it on a large screen rental or touch screen. It also identifies influencers, trending topics, as well as off-brand posts so the event organizers can highlight or hide certain posts. Content can be driven to multiple screens for a more interactive, real-time experience for your attendees.
5) Nice Meeting
This iPad application allows attendees to submit questions to speakers, view slides at their own pace, add notes and interact with other attendees. Event organizers can distribute conference materials, speaker bios and sponsor information within the app. In addition, they can poll attendees about their level of satisfaction with the conference and the presenters.
6) eMobile
eMobile is a new way to design, test and publish web-based event apps. Using drag-and-drop and point-and-click configurations, it gives you great options to design your mobile app. Color, buttons, custom content and a QR code to preview the app on your mobile device are all integrated into this app.
AV Event Solutions, now part of SmartSource Rentals, can provide your next meeting with charging stations, video walls, touch screens and iPads! Contact them today at 888.249.4903 to speak with an experienced Account Executive!
Source for mobile apps: Mitra Sorrells, Associate editor & Orlando bureau chief at BizBash Media.