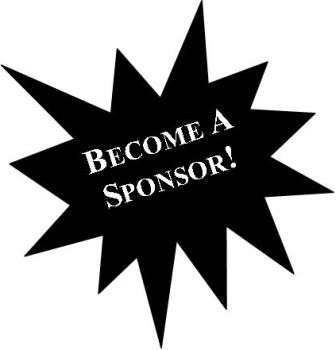 Sponsorships for a meeting and event used to be easy. You would pick up the phone — tell them the date, location and sponsorship levels — and voila, within minutes the decision would be made and within days a large check would arrive at your office.
This is not true any longer. It isn't your event that is the problem, it is that organizations are just becoming more and more selective about what events they sponsor and they don't necessarily want to be "sold" in the process of making up their mind.
So if you are having a hard time getting new prospective sponsors to return your call or email, try these six tips to get the conversation going:
Surefire Step #1: Remember to Name Drop.
When calling or emailing a new prospect, they will want to know why you are calling and who you are. One ways to set their mind at ease is to let them know how you are connected to someone they know. Make certain to call your mutual contact first and ask if it is okay to use their name as a way of introduction. Ideally, you want a reference from an existing sponsor who is happy with your event.
At the end of a conference, ask sponsors if they are planning on returning next year and if they would refer you to other organizations who would be a good fit for the event.
Surefire Step #2: Do Your Homework.
Google the company and check out the contact's LinkedIn profile as well as the company LinkedIn page. Set a Google alert to see breaking news about the organization. Follow their social feeds. Find out what events they have sponsored in the past and why they have done so.
Based on your research, put together a few tailored qualifying questions. The point of the initial contact is to find out if they are a fit for your conference and if they have the interest and budget to participate in it.
Surefire Step #3: Find Out What They Want.
I think the major problem with sponsorship opportunities today is meeting planners approach selling sponsorships like selling a car. You have packages A through G and the associated benefits of each program. The problem is, most companies don't want your structured offerings, they want something custom to meet their needs. Finding out what they want and then tailoring a custom offering, will get you noticed and your phone call returned.
Surefire Step #4: Get Creative.
Sponsorships can be both print and digital. They can be anything from sponsoring the keynote speaker to sponsoring the Wi-Fi splash page. Rather than having "run-of-the-mill" offerings, complete a focus group or poll existing sponsors via Audience Response System rental units and ask for their feedback and ideas.
Surefire Step #5: Give Them Enough Approval Time.
One thing that is taking longer is the approval cycle from companies, especially if the sponsorship cost is large and it requires many individuals for approval. One phone call or email is probably not going to cut it. If possible, start the sell cycle at least one year prior to the event.
Surefire Step #6: Ask for the Appointment.
Don't try and close business over the phone or email, it just doesn't work especially with a first time sponsor. The goal of a phone call or email is to get in front of the company representative that can make the decision about sponsoring your event.
Are you event planning in California? Then look no further than AV Event Solutions for all your conference services needs. With a large inventory of computer kiosks, iPads and charging stations, they are the perfect AV company to support your sponsors in style! Contact them today!