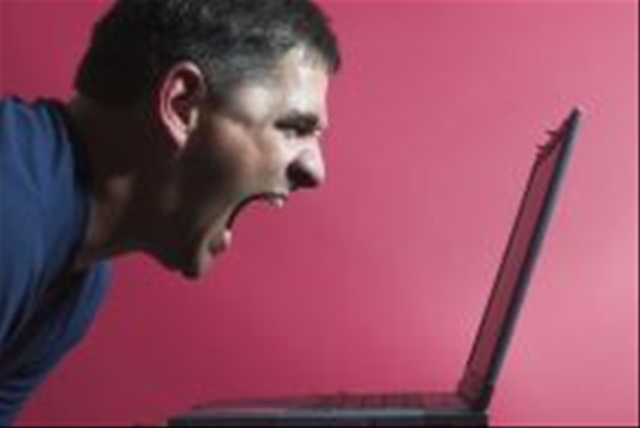 The Premise: Attendees are given or come into a conference with an array of mobile devices, including a smartphone, laptop, or tablet. They expect the venue's network to be as fast as their network at home or work. At home, they might have 15- or 20- megabit download speed (very fast) and it should be the same where ever they travel.
The Problems: With 500 attendees simultaneously connecting all those devices to the venue's network, the bandwidth can come to screetching halt or be as slow as molasses. "Universally, I can look at my guest satisfaction scores, and I can say that people generally are going to comment about two things overall: The speed of the Internet is too slow or they had difficulty connecting," said John Czarnecki, IT Program Director at Hyatt Hotels.
"It's too slow, it goes off, or drops. The attendee will remember that longer than he'll remember if his coffee was cold," shared Derek Wood, a hospitality industry consultant.
Accommodating the use of mobile technology in the meeting, especially if you are going to rent iPads to replace your printed material, is a growing concern for conference services managers and planners alike. Relying on the venue to provide the bandwidth needed to keep your attendees satisfied while avoiding the cost of upgrading, installing, and maintaining the infrastructure has become a real conundrum for hoteliers and convention centers.
Additionally, tablets have a much weaker signal than laptops, which require more access points in a meeting space than a venue probably originally anticipated.
The Answer: Finding a vendor that can provide Wi-Fi connectivity solutions with other services, such as renting audio visual equipment and provide a project manager to oversee the implementation, is a good answer. They understand how the technology pulls on the bandwidth. If something goes wrong, the vendor is responsible for the support calls and most of the time, will be on-site to fix the problem.
The vendor can also work hand-in-hand with the event planner to overcome their learning curve by recommending and testing the best solution for event attendees. "It's a pretty complex area once you start to look at all the hardware involved and the network protocols that have to be supported," said Bryan Steele, Managing Director of Jireh-Tek Limited. "Bandwidth is technically quite complicated now."
And what about cost? The event planner can charge the attendee a nominal fee that can be wrapped into the registration fee, generate sponsorship dollars to cover it, and/or dedicated a greater share of the budget to connectivity solutions. "The sweeping generalization is where the service is free, the service is crap," said Wood.
AV Event Solutions, a California meeting equipment supplier, can provide you with the technology answers to your meeting needs! With Wi-Fi network arrays available to rent for more access points and bandwidth boost, iPads and laptops for rent, and project managers available to understand your needs, they are the total package! Give them a call today!