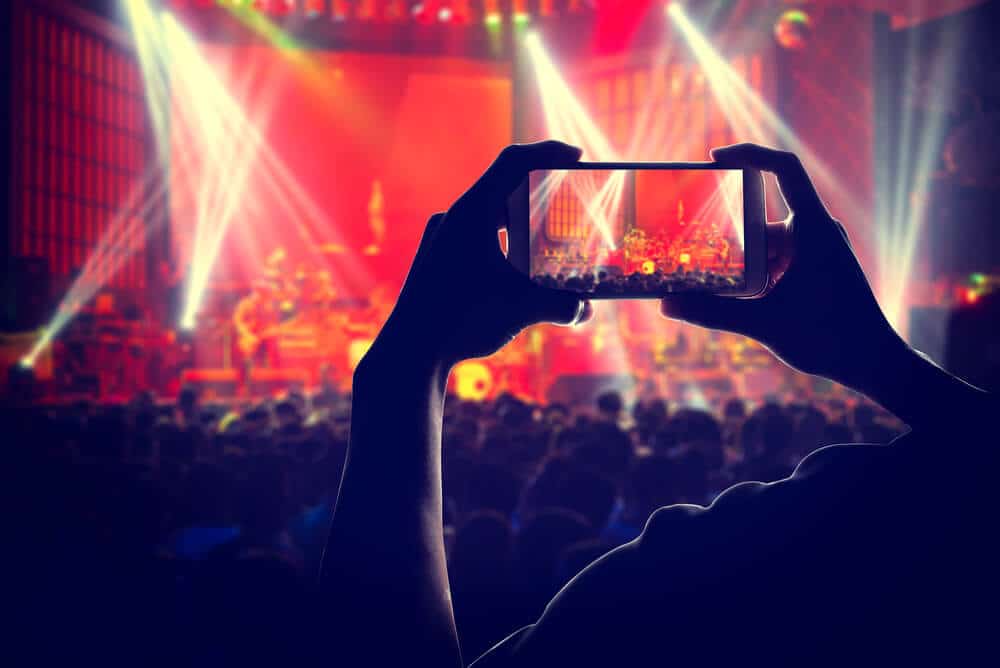 By their nature, industry events and trade shows offer a prime setting to engage audiences. You have a captive audience that's already interested in what you have to offer. In fact, the Center for Exhibit Industry Research (CEIR) states that 99% of marketers believe trade shows offer unique value that other marketing mediums do not. But let's face it, we're all competing for attention on the trade show floor. So how do you make your exhibit stand out among a sea of other marketers who are also looking to engage attendees?
Studies have shown that interactivity is the key. From automotive, to aerospace, real estate and retail, all types of industries are leveraging technology to attract, and hold, the attention of event attendees. The goal should be to create an experiential booth design that's centered on making the visitor feel any combination of comfort, excitement, and inspiration. Think beyond audio and visuals and aim to engage multiple senses.
Here are five technologies you can implement at your next show or event to increase engagement through multi-sensory interactivity.
Touch Screens and Kiosks – Use the power of touch to give visitors control over their interaction with your brand. Touch screen technology is so versatile that it can be customized to seamlessly fit into your booth design. Whether you choose to have touch screens embedded into your walls, or free-standing kiosks or tables, they'll allow you to deliver a unique experience that engages users' senses of sight, sound, and touch as they learn about your products or services. Interactive touch screens and kiosks also have the potential to create more qualified leads, as visitors can gather the information they need in a low-pressure manner, and then they can speak with a sales representative to find out more. This gives your salespeople the ability to focus their time and efforts on pre-qualified visitors.
Virtual Reality – Some of the most exciting immersive technology being used at trade shows and events is virtual reality (VR). This cutting-edge experience grants visitors the starring role in your brand's story. While it can be expensive to implement, it is a valuable tool for engaging visitors in a unique and interesting way. It can also save companies money if they have an extensive or physically large product line. Visitors can virtually interact with your entire product line while you avoid budgeting, logistical, transportation, and setup obstacles. Beyond product interaction, you can use virtual reality to take your visitors anywhere you want them to experience your brand and its story. Whether that place is on the ground on a farm or construction site, high up in the air in a hot air balloon or plane, or in a coral reef at the bottom of the ocean, the possibilities are endless. And since most visitors love VR, they'll readily provide their contact information or business card in exchange for a high-tech experience.
Charging Stations – While somewhat less flashy than virtual reality, a relaxation area with charging stations is equally as inviting on the show floor. Attendees need a place to unwind with a cup of coffee, get ready for their next meeting, recharge their phone or iPad, or sit down with their laptop. While visitors are relaxing and waiting for their devices to charge, you'll have a captive audience. So be sure to outfit the area with flat LED displays or video walls delivering your messaging. You can even have iPads or other smart tablets available for visitors to play brand-related games. Charging stations are a very cost-effective way to engage audiences in a comfortable atmosphere.
Social Media – Who isn't on social media these days? You can use social media to brag about all the exciting things happening at your exhibit or host a contest in which visitors have to stop by and drop off their business card for a chance to win a prize. Another fun way to use social media to engage attendees and get your message out is by having a social media wall or kiosk in your booth, where visitors can earn prizes by logging into and posting show and brand-related updates on their Twitter, LinkedIn, Instagram, Facebook, or Snapchat feeds.
Gamification – Games are a great way to draw people into your exhibit and let them learn about your brand in a fun and interactive way. They're also a fantastic lead generator, since participants willingly share their contact info for a chance to shake things up by playing games such as virtual prize wheels, gaming apps, and social media contests. Games involving mobile devices allow you to simultaneously tap into the power of social media when attendees share photos and videos of your exhibit.
Learn more about creating an interactive user experience for your next event and request a quote today.