Facial Recognition Technology: Is It Right for Your Event?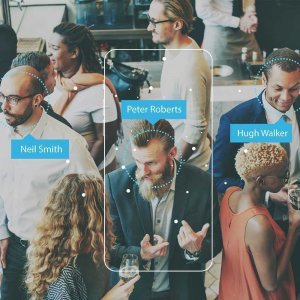 Facial recognition isn't a pipedream – it's here and it's powerful. With the ability to identify, personalize and pick up on attendees' emotions, this software will be a game changer for most conventions and trade shows. Facial recognition is used today in social media, within smartphone payment apps and even at border security.  Most of us are being recorded daily, whether it is in an elevator, at the office, or on a convention center floor, and the data is being used not only for personal identity verification but to learn more about our behaviors and preferences.
This blog post will share with you the many ways your next conference can use this software to move attendees through bottlenecks quicker, enhance security and, ultimately, personalize the experience for each participant.
Facial Recognition Defined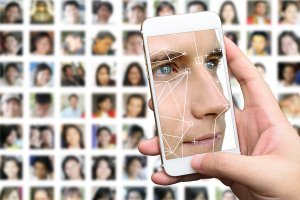 A biometric software application capable of verifying a person by comparing and analyzing patterns based on their facial contours.
It requires:
A laptop, tablet or smartphone with a high-resolution camera;
Facial recognition software that's stored in the cloud; and
Fast internet bandwidth
Addressing Concerns
Before engaging with a software provider, ask these five questions:
Where is the face data stored?
Who can access the files?
What else will it be used for?
How will it be deleted after the event?
What about false-positives?
Read their privacy statement thoroughly, and change language as you see fit. Have them check the box that states they agree to consent, and be absolutely transparent about how their data will be used and how long it will be kept.
Also, the larger the database, the less accurate the system. For example, if you have 10,000 attendees, there is less than a 1% chance of a false-positive (someone incorrectly identified as another attendee). Therefore, have one to two staff members on hand to help these attendees through the process, so the system recognizes them correctly from that point forward.
Speedy Check-in
When an attendee arrives, there will be no lines. The individual approaches a digital kiosk, which must have a camera within the unit. The software recognizes the person, and they are checked in: no badge, no staff, no printout.
Where this process has been used, it has improved attendee satisfaction with the check-in method. It's two to ten times faster than standard check-in practices, according to Zenus biometrics.
Session Tracking
As people move in and out of sessions, you can keep track of where they went, how long they stayed and even give them CEU credit hours. You will garner analytics about the most popular sessions and speakers, allowing for better planning of future sessions.
All that is required is an iPad or tablet rental and kiosk rental in each breakout room.
Security
When they register, attendees will take a selfie with their ID in the photo and upload it with their registration.
This will allow only registered attendees in and keep all other foot traffic out, including criminals on various watchlists.
Heatmaps
Facial recognition software can compute and draw these maps. You will receive meaningful data about crowd flow on the trade show floor, the number of attendees that visited and length of stay at each booth.
You will also be able to identify bottlenecks within the conference and readily fix these problems.
Cashless Systems
Since each attendee used a credit card to pay for the event, their face can be the way to pay for added products or services. They can do everything from purchasing a speaker's book to paying for a drink at the bar.
Lead Generation
Attendees will automatically be tracked as they move around the exhibition floor. Their face will be registered at each booth. Through audiovisual sentiment analysis, exhibitors can learn how they were feeling during their time at each location.
How to Avoid Common Problems
According to Zenus, roughly 50-60% of attendees will upload their photo when you register them. Therefore, you must plan for individuals who do not opt-in to facial recognition.
When choosing a software provider, look to a firm that has extensive experience in the events industry, continues to release frequent updates and has policies in place for privacy, security and handling of this sensitive data.
SmartSource Rentals Can Help
Our coast-to-coast network can ship interactive equipment from any of our 20 branch locations. We can configure your rentals beforehand. We have an extensive inventory to meet your exact needs. Contact us today to learn more!