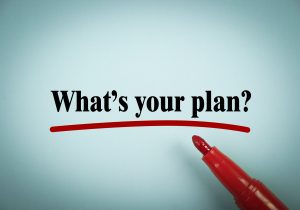 Selecting event technology can be a daunting task. If you're an event planner, there is so much to choose from and so little time. Features, functions, and data outputs are certainly key factors in making a decision, but those come later in the purchase process. To get the right technology, planners should first start with identifying meeting objectives and take it from there.
Identify Macro Objectives
Every meeting has a goal. Corporate meetings could drive more sales, increase customer loyalty, or educate employees. Association meetings may want to educate members, earn revenue, increase membership, or help supplier members get more leads and sales. A for-profit trade show and conference might endeavor to educate attendees, make a profit, grow the show, and enhance the attendee experience. Planners should start the technology selection process by first answering the question, "why are we having this meeting?"
Develop A Roadmap
Identifying the purpose of the meeting is only the beginning. Once the macro objectives are clear, planners have to drill down and identify the specific steps they'll have to take to meet those goals. For example, if the macro objective of a corporate meeting is to "drive more sales," the event team might take the following steps to meet that objective through the meeting:
Identify existing customers in attendance
Qualify prospects from the non-customer attendee group
Connect sales reps with customers and prospects
Set up as many meetings as possible between sales staff and customers/prospects
Deliver relevant information (content, collateral) as quickly as possible to customers/prospects
Follow up
Example: Analyze Existing Solutions
 It can be difficult for planners to find the event technology they need if they don't already know what they have. By creating technology stacks—visualizations of the tools, apps, and platforms they currently use—they can begin matching the roadmap (above) with the specific solutions they're already using to see what they're missing. An analysis for a corporate meeting looking to drive more sales could look like this:
To identify existing customers, the firm already uses a registration platform, check-in app, and Bluetooth beacons.
To qualify prospects, the company employs webcasting software, beacons, attendee-tracking platform, and lead retrieval technology.
To connect sales reps with customers and prospects, the company has nothing. HINT: This is the gap that may need to be filled with event technology.
To set up meetings between sales staff and customers/prospects, the company uses appointment-setting software.
To deliver relevant information quickly during the meeting, the enterprise calls upon email, beacons, push notifications via mobile app, and a webcasting solution.
To follow up after the meeting, the firm uses a CRM and a marketing automation platform.
Make Informed Technology Decisions
 In the example above, the corporate meeting planner looking to drive more sales with her meeting learned some very valuable information: her firm needs a solution that connects sales reps with customers and prospects (a networking app, perhaps?), and it already uses beacons to accomplish tasks in three different roadmap categories. She can consider using her existing beacon platform for networking or start a search for an entirely new networking solution.
By identifying macro objectives, creating a roadmap for accomplishing those objectives, and mapping existing solutions, planners can make better, more informed technology decisions.
For help with selecting the right technology or for more information about beacon technology please contact Robert Edwards at redwards@smartsourcerentals.com.