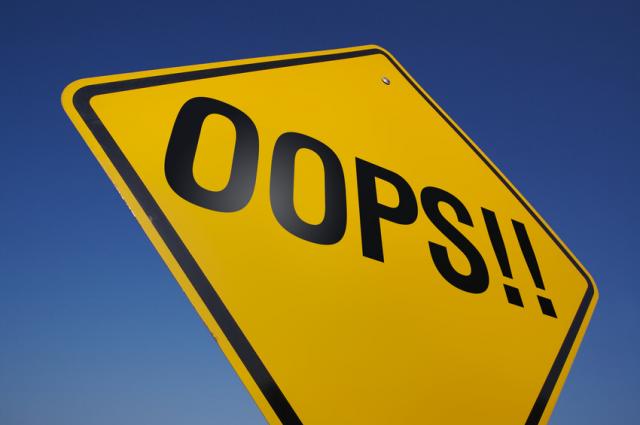 Gary Vaynerchuk, CEO and Co-Founder of Vayner Media, recently released a book titled: Jab, Jab, Jab, Right Hook: How to Tell Your Story in a Noisy, Social World where he shares the many mistakes marketers make on social media every day.
In today's blog, let's highlight his talking points and provide tailored meeting industry solutions as you go about marketing your event and staying connected to attendees during and after the conference.
Mistake: You treat all Social Media platforms the same.
Vaynerchuk stated in his book that you should understand the unique offerings of each social platform and tailor your message accordingly.
Meeting Industry Translation: Plug into the platforms that make the most sense to your attendees.
Facebook, Twitter, Instagram and Vine are not the same and should not be used interchangeably. Know your meeting participants and which platforms make the most sense for them. Encourage them to make their posts short and sweet and let the video or photo do the talking. Survey attendees, using wireless Audience Response Systems to find out what social channels they use most often and then use those platforms at your conference.
Mistake: Your Advertising Strategy is Old School.
"Marketers are on social media to sell stuff. Consumers are not. If you want to talk to people while they consume their entertainment, you have to be their entertainment," said Vaynerchuk.
Meeting Industry Translation: Make your marketing congruent with your message.
Meeting planners for the first time ever have the opportunity to sell the hotel, convention center, speakers and city through a series of exciting photos and videos posted on social channels. Don't blow your opportunity to do the same. Draw excitement about your conference visually and let your registration link take care of the logistics. Keep your messaging focused on the exciting part of your conference; where attendees are going and who they are going to see.
Mistake: You're messaging is binary.
Most marketers view social media as either all value-based content (original or curated) OR a series of micro sales pitches. In reality, it needs to be a blending of the two. Vaynerchuk says you should follow a 3:1 ratio…give value three times and then ask for the order.
Meeting Industry Translation: Get attendees excited about the conference by mixing content with conference information.
All too often meeting planners spend their social media time trying to get attendees to register by offering discount codes, early bird specials or other such methods without sharing with them the reasons why they should attend the conference. You have a great opportunity to share a lot of information about your conference without doing all the work. Let the CVB share information about the destination, the speakers share their videos and sponsors tell their stories. You can weave your desire for attendees to register into the social feed, just keep it to 1 out of 4 times.
If you rent iPads, you can keep this messaging going through social channels pre-loaded on each iPad. Attendees can view information about each speaker, look at social feeds and post their own blogs, photos and videos for other attendees to see.
SmartSource Rentals is a national total technology solutions provider with 20 locations to serve you for your next meeting, conference or trade show. Check out their Facebook, Twitter, and LinkedIn profiles for more AV and IT meeting tips!