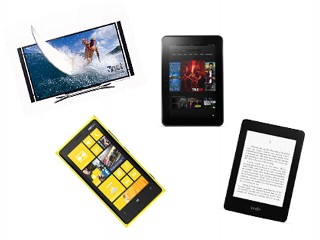 There are so many technology options available for meeting planners, it can sometimes make your head swim. Smartphones, Tablets, and Laptops. Meeting apps and social channels. Video Walls and LED lighting. It seems as if every day, something new is being announced or enhanced. How does a poor meeting planner keep up? Start with identifying your needs, determine if technology can help, and then read about the latest and greatest options available to you.
Highlighted below are 4 technology options available for your next meeting, what need they fill, and why you might consider these options.
Wi-Fi Network Array offers more access points than the venue has available and is capable of delivering vast amounts of bandwidth and capacity.
What is the need? Every time a smartphone, laptop, or tablet connects to the Wi-Fi, it eats up bandwidth and significantly slows down the system.
Why rent a Wi-Fi Network Array? Attendees expect fast, secure, robust Internet access and the ability to have it within the entire conference parameter. They don't want to walk out of the meeting room and experience a "dead" zone. They also don't want the network to be slow or crash periodically. Having the right network array configuration and hiring staff to monitor its performance, will keep your attendees happy and engaged with your conference.
Light Equipment Rental units give you the power to flood or to spotlight an area. To create diverse movement or extreme focus. To add color, depth, or detail to an object or a person.
What is the need? Lighting sets the mood for the room or meeting space. The right lighting can be colorful and can brand the space with your company logo and slogan.
Why rent lighting? Because often times the options available at the venue are very limited. Because you need to spotlight a new item for a product launching event, or display your logo on the wall or provide colorful options on stage or throughout the room.
Video Wall is a series of Plasma TVs positioned together rectangularly to project one large image or work independently to provide attendees with real-time announcements, speaker feeds, and/or digital signage.
What is the need? With a large meeting, speakers and room assignments can change. Attendees may need to walk out of the room to attend to a call but they want to see what is the speaker is saying. With a large conference or convention, attendees can easily find out where a tradeshow booth is located or see a Twitter feed. Individuals are seeing things unfold as they happen.
Why rent a Video Wall? To keep attendees, exhibitors, speakers, and the press informed and entertained on a real-time basis.
Wireless Audience Response System (ARS) allows attendees to vote on a series of multiple-choice questions integrated into a PowerPoint presentation.
What is the need? Often times, corporations and associations want to gather feedback about a seminar, convention, speaker, or new product or service offering and want to include as many individuals as possible in the process.
Why ARS? Because it is an easy, instantaneous, and anonymous way for attendees to connect with event organizers and presenters. It is a green solution because the keypad replaces any paper system you may have. Speakers can reshape their their talk based on the audience feedback.
AV Event Solutions can provide your organization with all the options listed above and much, much more! Like them on Facebook and follow them on Twitter for their latest Wi-Fi Tips and blog posts!