In the July edition of PCMA Convene, four individuals shared their thoughts on the ongoing debate about "free vs. fee"
Wi-Fi
and creative ways to keep these costs down. One thing is for certain: Wi-Fi demands are not going away. In fact, with the increase in native apps and processor speed, Wi-Fi will continue to be more and more important in the event industry.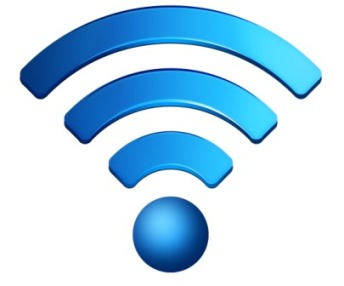 As the "
free vs. fee
" debate rages on, it is clear most individuals do not want to pay for it. In a recent survey of more than 8,000 adults commissioned by InterContinental Hotels Group, 43% of respondents indicated that they would not stay in a hotel that charged for Internet use.
Here are 3 ideas to keep Wi-Fi costs under control and potentially appear "free" to the attendee:

Idea #1: Build the Wi-Fi Cost into the Room Block Rate
David Jones, Administrative Director of Hospitality Management at the University of San Francisco, stated, "It's time the hotels start building the cost into the rate," Jones says. "They don't charge to change the sheets or turn on the lights, so why the Internet charge?"
While this sounds good on paper, unlike sheets and lights, Wi-Fi needs are going to vary depending on how many devices your attendees bring to the meeting and what apps are running on them. Building a fair and reasonable Wi-Fi cost into the room rate without knowing its use, is like submitting a quote for a meeting without sharing anything about the event.
Idea #2: Build Wi-Fi Costs into the Registration Fee
MaryAnne Bobrow, President of Bobrow Associates, shared that planners should build this cost into the reg and exhibit fees in order to pay for it.
Again, while this sounds great and possibly could be an easier pill for you to swallow, it is something that could also backfire. First, you may not know what your true Internet costs and needs are until you poll your attendees. If you rent iPads, preload apps onto the units and encourage attendees to leave their laptops at home, you will have a better idea of what your costs will be. Second, attendees may see right through what you are doing. For example, if your reg fee is $50 more per attendee over last year's event, attendees may ask why the increase. And what are you going to tell them? Lastly, exhibitors may want a reduced fee if they bring in their own private network. The trouble with this solution for exhibitors, is it may interfere with the overall network signal on the trade show floor. Most of all, this solution doesn't provide pricing transparency which could be a real problem for attendees.
Idea #3: Customize Your Wi-Fi Meeting Solution Based on Needs
Jim Kelley, Director of Global Accounts for PRG Corporate and Tradeshow Services suggested, "Separate their Wi-Fi needs into three separate categories — organizer, attendee and exhibitor — (so) you are better positioned to align the services required in a way that makes a win-win for all stakeholders."
This requires a clear understanding of what each segment needs and wants from the Internet. And while I concur with some of this strategy, I think Kelley is missing three other categories that could significantly slow down your Wi-Fi system — speakers, sponsors and the media.
However, polling these 6 categories, understanding their specific Internet needs and then planning a solution to meet those needs is the way to go. Utilizing the APEX bandwidth estimator can determine if you need to rent a Wi-Fi network array for a specific category segment. The key is having clear communications — understand what they are bringing, using and where each niche will be positioned in your meeting space.
AV Event Solutions
, now part of the
SmartSource Rentals
family can provide your organization state-of-the-art AV equipment and the right Wi-Fi network configuration. Give them call today at 888.249.4903 or fill out an express quote to get the process started.