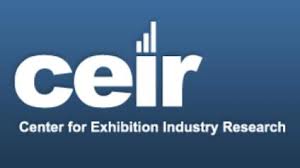 The Center for Exhibition Industry Research (CEIR) recently released two reports titled Attendee Direct Spend Estimate and Exhibitor Direct Spend Estimate which indicated that the former spends $45 Billion and latter $25 Billion per year at Business-to-Business Trade Shows in the United States.
The findings were commissioned to PricewaterhouseCoopers who surveyed or interviewed 11,000+ Exhibitors with a minimum exhibit booth space of 3,000 net square feet.
"These direct spend estimates clearly communicate the power of the business-to-business exhibition industry in making a substantial contribution to the US economy. Direct spending fuels business for exhibition organizers and suppliers, as well as, the travel and tourism industries. All this commerce helps local, regional and US economies, which translates into job retention and creation," said Brian Casey, President & CEO at the Center for Exhibition Industry Research.
Nancy Drapeau, Research Director at CEIR said, "The two documents offer invaluable data to help cities evaluate and compare the economic impact of exhibitions looking to hold events in their communities. They also offer a useful tool for exhibition organizers aiming to make the case of the economic impact their event offers prospective host cities when striving to book dates for their events."
For more information about trade show trends and facts, check out these three blog posts:
7 Solid Trade Show Facts about Exhibitors, Attendees and Venues
3 Things About Trade Shows That Just Aren't True
What is the True Value of Trade Shows and How can Technology Help with This Effort?
When it comes to trade show technology rentals, SmartSource Rentals has the breadth and depth of product and service offerings! When event planning, give them a call at 800.888.8686 today!