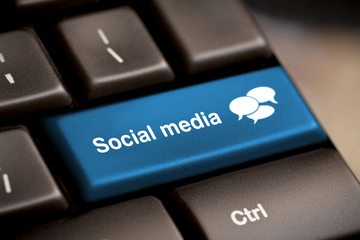 PCMA Convene Magazine recently highlighted four organizations that are using social in fun, creative ways to keep meeting participants connected throughout the entire conference and beyond. The conferences are:
iStrategy Digital Marketing Conference
IBM Pulse 2013
National Preservation Conference 2012 and
MPI World Education Congress 2013
Here is what each one did and how they used interactive technology tool rentals to spread the social posts to the rest of the conference and the virtual world.
iSTRATEGY
Using Facebook, Twitter, LinkedIn and Google+, they engaged audiences in the following ways:
Video wall rental units showed livestreaming of conference tweets for all attendees to view as they moved about the event
They created a daily contest for:

Best photo
Best answer to the question of the day and
Most retweeted tweet
John Whitehurst, head of marketing for iStrategy shared, "With only hundreds in attendance, the social media activity reaches around 18 million people for each event."
IBM
At IBM Pulse 2013, an event that draws thousands of customers and industry experts, they:
Employed the use of social media concierges to address any questions or needs brought forth by attendees and informed them of important happenings at the convention.
Through the use of video wall rental units, IBM livestreamed attendees' photos from Instagram and broadcasted important tweets.
Hosted a game called "Social Media Roulette" to engage new social users where they earned points for participation and could spin for prizes on the last day of the conference.
Jill Taub Drury, Co-founder and CEO of Drury Design Dynamics stated, "We try to create an experience that will drive social traffic both on- and off-site. We really strategized with IBM to make sure the information that was going out was really content driven." For more content ideas, check out the blog post:
13 Ways to Curate Great Content at Your Meetings and Conferences
NATIONAL TRUST FOR HISTORIC PRESERVATION
Over 2,000 attendees came to this annual conference in Spokane, Washington. The meeting participants used social in the following ways:
Creating a Twitter hashtag #presconf, they were able to keep virtual attendees engaged
Both local and virtual attendees were able to connect to each other via Twitter
They also offered a Tweetup the first night of the conference so individuals who follow each other could meet face-to-face.
MPI
With 1,800 attendees at WEC this year, MPI utilized the Geoteaming Goose Chase app to unlock teamwork, strategy and creativity via a smartphone photo scavenger hunt. Connecting attendees' Twitter accounts to the app, they were able to share photos of the event in a fun interactive way.
Another way to use this app is to project questions on a large Plasma LCD screen and allow individuals to tweet or text their answers. This increased collaboration at the event.
"I modified a poll on the fly and allowed a whole room to set the priority for the year for an association. We did it all in 30 minutes or less and it was based off of the group's information, not just one person deciding this is what we should do," said John Chen, CEO of PlayTime Inc, the app's parent company.
AV Event Solutions, now part of SmartSource Rentals, can provide you with video wall rentals, plasma LCDs and Wi-Fi network arrays. Give them a call at 888.249.4903 to get the process started!