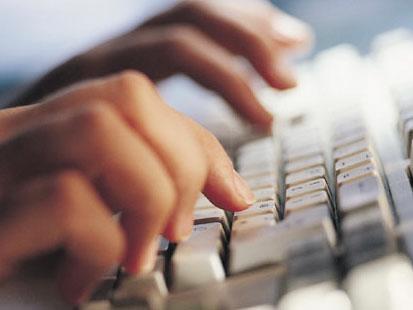 As I work with meeting planners in the coordination of large events, it is scary how little they know about state-of-the-art audio visual and information technology. When I ask who is handling their AV, many rely on a current provider or the hotel. When I ask if the venue is providing enough bandwidth, they either change the subject or shrug their shoulders.
But all blank stares, subject changing and shoulder shrugging aside — it is vital that you know the ins and outs of what is going on in your meeting. Because when the speaker's mic goes out or the PowerPoint presentation equipment freezes, it isn't the speaker or AV technician the client is going to turn to…it is you. So, it is best that you have a plan in place to avoid any problems in the first place.
There are 6 groups that are affected by the success of the interactive technology tool rentals at your meeting. They are the:
Below are 3 technical considerations you should keep in mind when planning your next meeting.
Tech Savvy Tip #1: Ask a lot of the right questions.
Attendees: What equipment are you bringing to the meeting? What apps will you be using?
Audio Visual Partner: Can you provide AV, Computers and IT? Are you familiar with bandwidth estimation tools?
Exhibitors: What technology will you have in your booth — computer kiosks, iPads or Video Wall rental units? Will you be using the Wi-Fi provided by the venue or bringing in your own private network?
Presenters: What apps will you running during your presentation? Are you bringing in your own devices or renting audio visual equipment?
Sponsors: What are your technology needs? Do you want digital sponsorship opportunities such as your logo and product information on the splash page, digital signage or video wall?
Venues: What AV equipment do you have in house, what is the age of the equipment and knowledge base of the staff to run it? What is your Wi-Fi capability? How many access points and IP addresses can we utilize?
Tech Savvy Tip #2: Get all the answers in writing.
It is important that you not only get the answers, but that those responses be in writing. This will require more work on the part of each group, but in the end your event will run a lot smoother because you will now be able to construct a road map as to what you need and the budget associated with the entire conference.
Tech Savvy Tip #3: Create a workable communication plan with an agenda.
You need a monthly, bi-weekly, weekly and daily communication plan with all the parties listed above and you should start one year before your meeting date, if possible. (Communicating with attendees will not be on a call but rather via email or social channels). Here are some suggestions:
Monthly meeting/conference call: 6 months to 1 year before event
Bi-weekly meeting/conference call: 3-5 months before meeting
Weekly meeting/conference call: 1-2 months before event
Daily conference call: 30 days before meeting
These meetings do not have to be long in nature but they do need to be on the same day of the week and start time to ensure the greatest participation.
AV Event Solutions and SmartSource Rentals are your Total Technology Solutions provider and have the audiovisual, computer and Wi-Fi equipment to make your meeting run smooth as silk. Fill out their Quote form to get the process started!