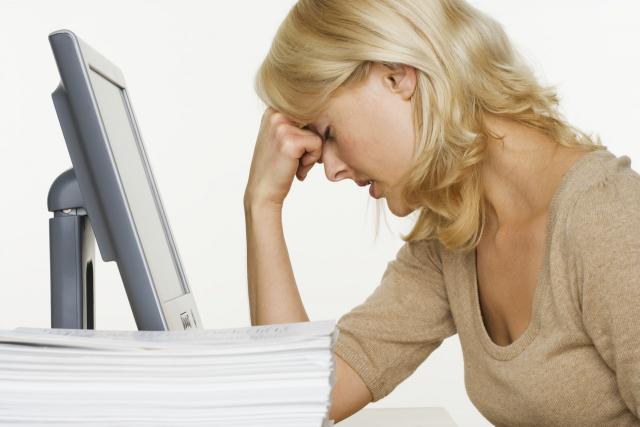 Many times when I speak to planners about their AV and IT meeting needs, their eyes glaze over because the technological options and rate of change can be overwhelming and daunting to them. However, AV and IT (due to increasing bandwidth demands) are what make most meetings, events and trade shows tick. Admit it: without them, your meeting would be dead in the water.
Here is the overarching question…
How can meeting planners understand what they are doing when renting audio visual equipment without sucking up all their valuable time and resources in the process?
If you follow these four simple rules, your life and the process will become much easier.
Rule #1: Set your budget early.
Knowing how much you can spend on AV equipment and labor helps the audio visual provider select the right products to meet your budgetary needs. Don't expect a flashy production performance if your budget is only $10,000 for the entire conference. And by all means, don't rely on last-minute sponsors to make up the budget difference.
The key here is to be realistic about what you need. If the AV company cannot provide what you want and need given your budget, they will tell you. Then, it will be your job to garner more money from the organization or live with what you can afford.
Rule #2: Ask for help.
Who know the venue space better than anyone? You got it: the venue sales and event staff! Paint a picture for them about what you envision for your event. Ask them to share with you what works and what doesn't in that space. Ask for suggestions about ways you can make your event stand out.
By the same token, the conference equipment rental firm can help you create a specific mood or feel to the event. By utilizing sound and lighting rental options, the AV technicians and project managers will give your event the look and feel you desire.
Rule #3: Get everything in writing.
In order to avoid confusion and last-minute change orders — which can have a significant toll on your budget — ask your speakers and exhibitors to provide their interactive technology tool rental needs in writing to you. Survey your attendees about what mobile technology they plan to bring to the meeting and how they plan to use it.
Pass along all your information to the pertinent partners as soon as you receive it.
Most importantly, put together a communication plan so all partners are working together toward the same objective: a very successful conference.
Rule #4: Choose one AV partner.
There are many advantages in working with one partner, including the possibility of obtaining a multi-event and/or multi-year contract with them that can afford your organization some discounting options. In addition, when you work with one partner they know your meeting needs very well. A national organization with branch locations throughout the United States can give you the benefit of breadth of products and depth of expertise — all with a local company feel.
AV Event Solutions, now part of SmartSource Rentals, will help you with all four rules listed above and much, much more! Give them a call today at 888.249.4903 to learn more about their offerings!