It's no secret that video gaming is wildly popular in the United States. In fact, two-thirds of American households regularly play video games, according to a recent study by the Entertainment Software Association (ESA). Perhaps even more interestingly, gamers age 18 or older represent 72 percent of the video game-playing population, and the average gamer is 35 years old.
But how does that carry over to the events industry? Well, for those of us who strive to engage audiences with the latest technology, gamification represents a huge opportunity to connect with attendees on a whole new level. Most event attendees are looking to actively participate in competition and collaboration, making gamification a simple yet effective way to make attendees feel completely immersed in an event.
Choosing the right gaming technology for your event
Once you've identified your ideal gamification solution, the next step toward implementation is choosing the right technology to run it on. Is a mobile gaming app a viable option based on your objectives and budget, or would on-site laptops be a budget-friendly way to provide a more immersive experience? If your answer is the latter, choosing the right laptop can make all the difference.
When it comes to gamification, all laptops are not created equal. There are several characteristics to look out for when shopping for a gaming laptop, including processing power, screen size/quality, and resolution.
A. Processing Power
For maximum processing power, experts advise you to choose gaming laptops with eighth generation Kaby Lake Intel Core i5 or i7 processors or better. A quad core build is ideal for the processor count. And when it comes to graphics cards, the Nvidia GTX 1060, 1070 or 1080 series are your best bet.
B. Screen Size
Another important component is screen quality. If you're looking for portability, choose a laptop with a 15.6-inch screen, otherwise, a 17-inch screen is also a good choice.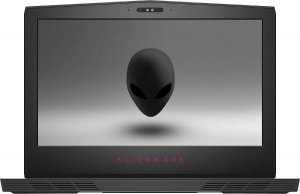 C. Resolution
The latest gaming laptops are equipped with Quad HD (QHD) displays, which have resolutions of 3,200 x 1,800 pixels, and 4K displays, which have 3,840 x 2,160 pixels. More pixels translate to greater depth and detail, however keep in mind that it also requires a more powerful (and more expensive) graphics card.
The trusted advisors at SmartSource Computer & Audio Visual Rentals can help you select a powerful gaming laptop that will ensure a smooth and immersive experience for even the most demanding games and VR experiences. Contact us today to discuss your gamification goals.