A great laptop can make or break workforce productivity. If employees are waiting for apps to load, processing to complete or require IT maintenance support often, your company could be on the losing side of efficiency.
While the market is flooded with laptops, not all are created the same. The key factors to evaluate are power, battery life, features, and value. All of the ones listed below, except the MacBook Pro, natively run Windows 10 Professional version.
As you look ahead to 2019, we're here to help you identify the best business laptops to rent or buy for your team.
Below is a brief synopsis of the top ten units recommended by Paste, TechRadar, Forbes, Notebook Check and Laptop with professionals in mind. They are listed in alphabetical order by manufacturer.
Apple MacBook Pro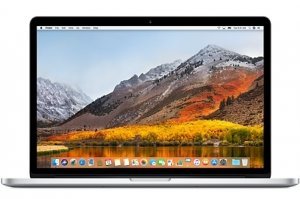 This 13" notebook with Touch Bar sports up to 32GB memory, 4.5GHz Turbo Boost, 3.2GB/s SSD read speeds and 10 hours of battery life. It has a quad-core Intel Core i7 processor making it very fast.
This unit is highly portable and a great option for individuals who need to access MacOS and Windows apps.
Dell Precision 5520
One of the world's thinnest and lightest mobile workstations, this unit has a 15.6-inch display with an InfinityEdge for virtually borderless viewing.  The 7th Gen Intel® Core™ and E3-1505M v6® processors deliver the power for maximum performance with up to 2TB of storage and faster 2400MHz memory. Adaptive to each user's needs, it preloads and accelerates frequently used applications and files, providing better responsiveness without compromising storage capacity.
According to Paste, this unit outperforms the Surface Book 2 and the Dell XPS 15 2-in-1. Therefore, if you are looking for a fast machine, this may be the best choice for your business.
Dell XPS 13
The smallest laptop on the planet has a virtually borderless InfinityEdge display and the latest 8th Generation Intel® Core™ i7-8550U Processor, 13.3-inch 4K display, 1TB PCIe Solid State Drive and up to 16GB memory. It has a 22-hour battery life, making it the longest-running unit in this group.
This unit won Tech Radar's 2018 best laptop of the year.
Dell XPS 15 2-in-1
8th Gen Intel® Core™ processor with custom Radeon® RX Vega M discrete graphics plus 4GB of dedicated high-bandwidth memory provide the performance you need for rich content creation, editing or viewing 4K videos, high-powered gaming or multitasking. It dynamically delivers the maximum power from your processor while monitoring and managing system temperatures. With up to 15 hours, 53 minutes of battery life, it can handle your big projects while you're on the go.
HP EliteBook x360 1030 G2 Notebook PC
With comprehensive security and up to 16 hours and 30 minutes of battery life, this thin and light PC is perfect for highly mobile professionals. This unit is 13.3-inch in size, has an Intel® Core™ i7 processor, Intel® HD Graphics 620, and up to 1TB of lightning-fast SSD storage.
This unit offers a warranty and is very durable.  It delivers speed, security, and performance and is Paste's Editor's Choice for business laptops.
HP ProBook 650 G4
This ultrabook is a very affordable business laptop, yet still in demand in a work environment. It has an Intel Core i5-8250U, 32GB storage, a 15.6" display and weighs 4.8 pounds.
HP Spectre Pro 13 G1
This unit has an Intel Core i7-6500U with Intel HD Graphics 520, 2.5 GHz of Intel Turbo Boost Technology, and 4 MB cache. It's almost a half-inch thick, weighs 2.6 pounds and has a 13.3-inch display.
Lenovo ThinkPad P51
With all-day battery life, this unit is ideal for professionals who engage in 3D modeling, video editing or engineering applications. It has an Intel Xeon CPU with 16-64GB of RAM and 512GB of storage. It's 5.8 pounds and 1 inch thick, making it one of the larger laptops in this comparison. The display is 15.6" and can display 4K videos. Known for its durability, this Lenovo model has passed eleven different MIL-STD 810G tests for humidity, vibrations, shocks, and extreme temperatures.
Lenovo ThinkPad X1 Carbon
This 14" Ultrabook is slim and light, weighing in at 2.5 pounds. It offers a ThinkShutter, which covers the front-facing HD webcam, and match-on-chip fingerprint readers with anti-spoofing technology can help safeguard company data while providing a more secure authentication and log-in process.  This unit has 15.5 hours of battery life, and if it's running low, the RapidCharge technology provides 80% capacity in just an hour. The display is world class, with 1,920 x 1,080 resolution.
According to Tech Radar, this is the best-in-class model for 2018. According to Forbes, it is the best performing laptop.
Microsoft Surface Book 2
Experience up to four times more power than before and 17 hours of battery life. It comes in two sizes: a 15" or a 13.5" PixelSense™ Display. It has an i7Intel® Core™ processor with quad-core power and up to 16GB RAM. With its detachable keyboard, the Surface Book 2 can easily convert to a tablet.
SmartSource Rentals has Laptop Options from Coast-to-Coast
With 20 branch locations and more than 30 years of experience in the rental industry, we have virtually every type of laptop rental in stock. We can customize a laptop rental package for your organization that provides the equipment and contract length your business requires. Request a quote today. We're local, wherever you are!