What Projector Is Right for Me?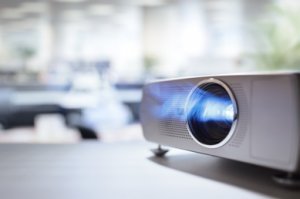 Choosing a projector for an event is more complicated than it used to be. While the lamp-based technology of the 1990s is still in extensive use and cost-effective, it doesn't offer as much in the way of image quality compared to other types. On the other hand, the laser light source and digital light processing (DLP) models offer a wide range of performance and image-quality benefits, but they can eat through a budget. Choosing the best projector requires an understanding of the features and functions and a firm grasp on planner priorities.
Three main categories of projectors for meeting & conference rooms
All video projectors include three main components: a light source, imaging system, and optical system. Liquid crystal display (LCD) projectors use a lamp as the light source. Light-emitting diode (LED) projectors use semiconductor diodes as a light source, and laser projectors use lasers as the light source. The light source and the imaging system are the essential features of a projector.
LCD projectors are bright and inexpensive to rent
Lamp-based projectors typically cost less to rent. If budget is a higher priority than maintenance (usually the responsibility of the AV rental company), noise, electricity consumption, or sustainability, lamps can be the best projector option. Plus, when the A/V company maintains its lamp-based projectors well—lamps and filters are changed or cleaned regularly—the projectors can deliver well on brightness, a requirement for bright rooms.
LED and laser projectors perform well and deliver high-quality images
LED-based projectors are typically more expensive to rent than lamp-based projectors, but they offer a more substantial number of colors (and more saturated colors) so that colors on screen look brighter (even though overall LEDs can't compete with lamps on brightness in a light-filled room). Because they have fewer parts than lamp-based units, they are thinner and weigh less. They are also quieter and use one third less energy than their lamp counterparts.
In addition to being quieter, cooler, and smaller than lamp projectors, both LED-based and laser-based projectors offer a longer life (20,000 hours maintenance free compared to between 1,500 and 6,000 hours for lamp projectors). They turn on and off instantly, and they're able to adjust power requirements based on room lighting and image brightness. Plus, they don't contain the mercury and toxic materials of lamps.
Laser projectors deliver increasing degrees of high-definition images and color
But the light source isn't the only consideration for event planners. For example, a projector with a laser light source but an LCD imaging system is a step up in performance, image color, and quality over a lamp-based projector with an LCD imaging system. A laser light source paired with a digital light processing (DLP) imaging system delivers on performance, as well as image color, clarity, detail, and depth. Thus, they tend to be a more expensive rental than any of the other projectors, but as the best projector option, they are in a class of their own.
Single-chip versus three-chip technology distinguishes DLP projectors from one another. A three-chip model performs better for live camera feeds and provides a richer color pallet, but it is more costly. The single-chip model is a more appropriate choice when projecting graphics and stationery slide decks. Plus, it is less expensive to rent than its three-chip counterpart.
Event planners need to gather some baseline information
Before selecting a projector, an event planner needs to provide the A/V company with answers to some typical questions:
How large is the room?
How many people will be in the room?
How much ambient light exists in the room?
How adjustable is the existing light in the room?
What is the size of the screen?
What are the size and quality of the images (a two-color PowerPoint vs. high-resolution photos or high-definition movies)?
What are the planner's expectations for the attendee experience?
What is the A/V budget?
Sample scenarios for choosing the best projector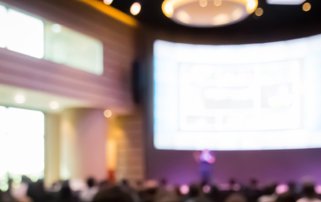 Understanding the room settings in which various types of projectors would be appropriate can illustrate the differences between lamp, LED, and laser options.
Setting 1: Small room, small screen, low budget, and low-resolution images
Audience size of 30 people
Room that can be partially darkened
Screen size of 8 feet
Images are of two-color PowerPoint slides
Attendees aren't expected to be entertained, just informed
Budget for A/V is low
Solution 1: Lamp-based LCD projector up to 5,000 lumens
Setting 2: Small room, small screen, moderate budget, and high-resolution images
Audience size of 12 to 30 people
Room can be made almost entirely dark
Screen size of 8 feet
Images are high-color, high-resolution photos
Attendees are expected to make decisions based on images
Budget for A/V is mid-range to high
Solution 2: LED-based projector or laser-based, LCD projector up to 5,000 lumens
Setting 3: Medium-sized room, large screen, ample budget, and high-resolution images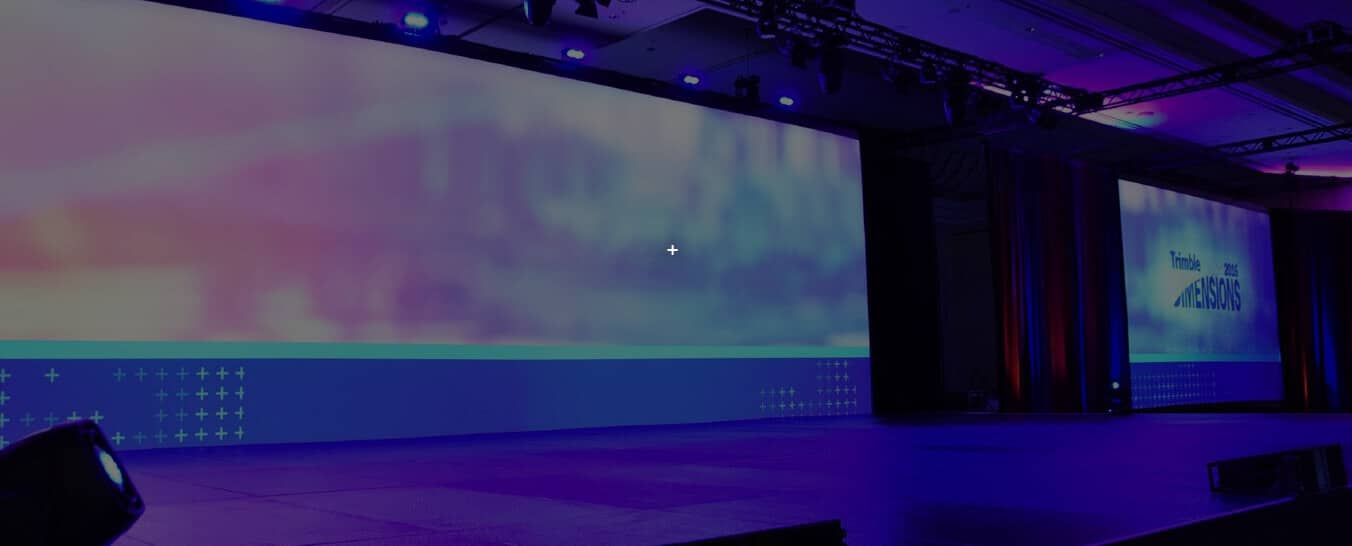 Audience size of 100 to 150 people
Room can be partially darkened
Screen size up to 16 feet
Images include high-color, high-resolution videos
Attendees expect to be energized
Budget for A/V is generous
Solution 3: Laser-based, 8,000+ lumen DLP projector
A good A/V company works with planners to come up with affordable and appropriate solutions. It can address a modest budget with equipment configurations that will do a great job at a lower cost if color brightness and image clarity aren't priorities. The same group of professionals can deliver high-end equipment and ensure a high-quality viewing experience, but they'll also make sure planners aren't getting solutions they don't need. For help with choosing the best projector, tap into the expertise at SmartSourceRentals.com.