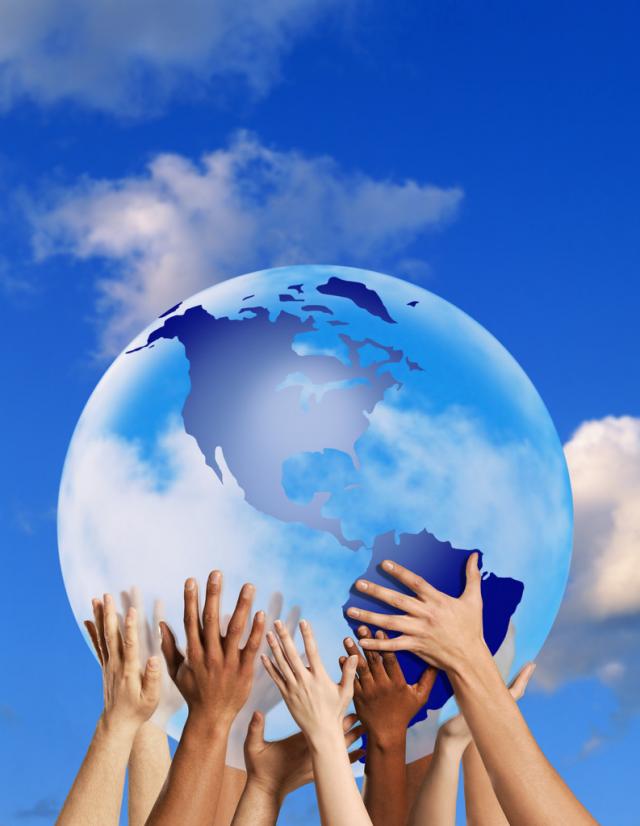 With a growing world population, increased concern about global warming and landfill limitations, it is in the best interest of the meeting industry to limit all resources used at any event. One of the ways to get everyone on board and involved is to announce that from now on, all of your meetings and events will be "green". If you have already adapted green policies, great! But if you are looking for ways to improve the ecofriendliness of your event, here are 20 simple ideas that will make a difference.
Ask the venue to put recycling stations everywhere a trash container is located. Encourage attendees to recycle their plastic, glass and aluminum containers.
Recycle plastic badge holders for future use.
Donate meeting banners to organizations that will recycle them into message bags, file folders, wallets or attendee goody bags.
Eliminate all paper by using interactive technology tool rentals such as iPads, computer kiosks, touch screens, and wireless Audience Response Systems.
Drop print advertising. Shift those dollars to a Pay-Per-Click (PPC) campaign for your event.
Eliminate paper registration. Manage attendee registration process through online booking engines, such as Cvent, Eventbrite or Constant Contact.
Provide session video recordings online. If attendees want to review a speaker after the session, provide a URL link to YouTube. No jump drives or DVDs mean no shipping costs, no materials to be purchased and most importantly, no hassle.
Eliminate bottled water and replace with pitchers of water.
Obtain an accurate meeting count. This will allow you to have the right amount of food and beverage.
Turn off all the light switches when you leave the meeting rooms.

Understand all the transportation options attendees have to get to your meeting and promote those ways on your website.

Utilize bus shuttle service to get attendees to and from the airport.

If they must rent a car, let them know where to rent hybrid or electric cars.

If your destination has a

high walkability score

, use that information in your marketing efforts.

Encourage attendees to walk to local restaurants and attractions or share a cab.

Go local for everything.

Sourcing everything local from the food to renting audio visual equipment saves money on transportation and shipping.
Replaced paper and plastic serving items with glass, china, and cloth napkins.
Arrange for all leftover food and beverages to be transported to a local food kitchen.
Replace one-time use posters and signage with digital signage rental units.
Renting audio visual equipment provides you with all your meeting technology needs at a fraction of the cost it would be to purchase, maintain and store that equipment at your company site.
AV Event Solutions, now part of SmartSource Rentals, is available to help you make your next meeting green! Give them a call today at 888.249.4903 to learn more about their total technology solutions.