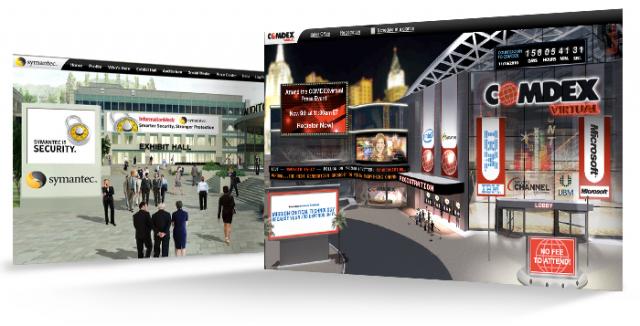 Everyone who participates in a trade show desires to introduce themselves to current clients and new prospects, engage with individuals while they are on the floor and be remembered long after the show is over. While there are many avenues to do so, such as direct mail and email campaigns, social media is one way to remain connected to the attendees before, during and after the show.
Today we will talk about specifics of 5 social platforms: Facebook, Twitter, Google+, LinkedIn and YouTube and how your exhibitors can use these tools to stay connected. However, before tackling these platforms, let's cover the "4 rules of social" that all exhibitor's should keep in mind. Here they are:
Put together a content calendar.

Determine how many weeks or months before and after the show you are going to post on your social channels as well as how often during the show postings will occur. The key to a strong content calender is sticking with it. Rent iPads for maximum posting flexibility because of its larger screen and longer battery life.


Check for accuracy before going viral.

Once in awhile, you will make a spelling mistake or connect to the wrong URL. Since exhibitors usually have many individuals in the booth, it is best to have at least one person read the post before it goes viral. If no one is around, read it aloud. Make sure the URL works properly and is appropriate to your posting.


Go for quality over quantity.

If your organization only posts once a day and provides valuable content, that is worth more than 15 mediocre posts per day.


Post only "mother worthy" content.

If you wouldn't want your mother to see it, don't post it. Make it professional and personable but don't go over the edge. Remember, your goal is to promote your brand in a very positive light. You are an extension of your brand and everything you post mpacts it positively or negatively.
Based on the social channel noted below, here are ideas on how to use them in a trade show setting:
Facebook
Engage fans by posting interesting information about your company, products and services. Include tidbits about the event, destination and convention center. Ask questions, take polls and garner likes for your page.
While at the event, post photos and short videos of attendees at your booth.
Twitter
Find out the event's hashtag and make certain to use it whenever you post.
Post real-time updates about the conference while they are happening and use a Video Wall or Plasma LCD to display the entire conference feed.
Google+
Use Google Local to recommend interesting places and allow users to access this app via computer kiosks or large touch screens.
Google Hangout can be used to remotely tie in up to 9 individuals from your company. The attendee can "ask the expert" about a particular product or service — even if that expert is across the globe.
LinkedIn
Look up your targeted attendees and connect with them before the conference.
Join LinkedIn groups and answer questions or post content relevant to the interests of the group.
YouTube
Display short product videos on your charging station, kiosk rentals, or iPads.
Ask a "question of the day" and post responses on your video wall later that day or the next day.
AV Event Solutions, now part of the SmartSource Rentals family, wants to provide all the AV you need to drive attendees to your booth. Give them a call at 888.249.4903 to get the process started!