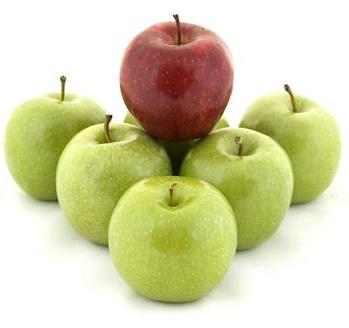 Velvet Chainsaw, an association consulting firm, recently surveyed their 30+ clients in search of the answer to the above question. In a nutshell, here is what they found out – Your conference, whether you want to admit it or not, is just like all other conferences.
The thought of this makes me shutter as a meeting planner. But deep down inside, I know this to be true for most conferences. As Velvet Chainsaw so eloquently surmises it, "become relevant or die". They state that conference planners' thinking fall into one or more of the following buckets:
The Status-Quo is Good
Risk is not Part of the Plan or
The Meeting Needs to be all Things to all Attendees
Below are the 3 questions Velvet Chainsaw states planners need to focus on in order to develop their conference "sweet spot". And oh by the way, they will require change, risk and probably targeting your audience better. Here they are:
1). What does your conference need to do to provide a unique experience to your stakeholders?
What are your overall company objectives?
Does the conference support those business goals?
What unique benefits do you provide attendees and how is that different from your competition?
One thing that is very important in today's meeting world, is the ability to tell your company and conference story in visual ways. There are many ways to do this — through a video wall rental unit, digital signage or touch panel screens — which can tell your story via social feeds, blog postings, videos and photos.
2). Where can your conference win in the marketplace?
Is your conference competitively positioned?
How are you separated from your competitors?
As you already know, it is difficult to get attendees to attend any conference, let alone yours! Not only do you have to consider your price, the product you are delivering and the location of the event, but probably more importantly to the attendee is how your conference stacks up against other like conferences they could be attending, and the opportunity costs of losing 1-5 days away from the office. All of this has to go into your thinking when positioning your event. It will require research and one of the easiest way to gather that research from attendees is by asking them questions where they can respond via wireless Audience Response Systems.
3). What is your conference attendee opportunity?
How will your attendees participate in your event?
How are you going to solve attendee challenges and problems?
There are many ways to maximize the attendee experience, but the best way is to keep your event interactive and allow them to talk to you through a variety of mediums including social media, email and texting. By allowing for interactivity through Audience Response rentals or iPads rentals that have social media preloaded onto each system, you are providing attendees a way to easily interact with each other, your staff, speakers and exhibitors.
In summary, meeting planners need to create a unique value proposition to targeted attendees in order to make conferences unique and stand out from the rest.
SmartSource Rentals is prepared to arm you with the right interactive technology tool rentals that will help make your meeting unique and allow for maximum engagement with your attendees. Give them a call today at 800.888.8686 to learn more about their offerings!