Using basic booth design elements can lead you to a very clean and functional design—something two dimensional. But if you want to add another dimension, one offering light, movement and interactivity, SmartSource and ABCOM Technology Group have come together to offer a suite of the industry's most innovative technology solutions.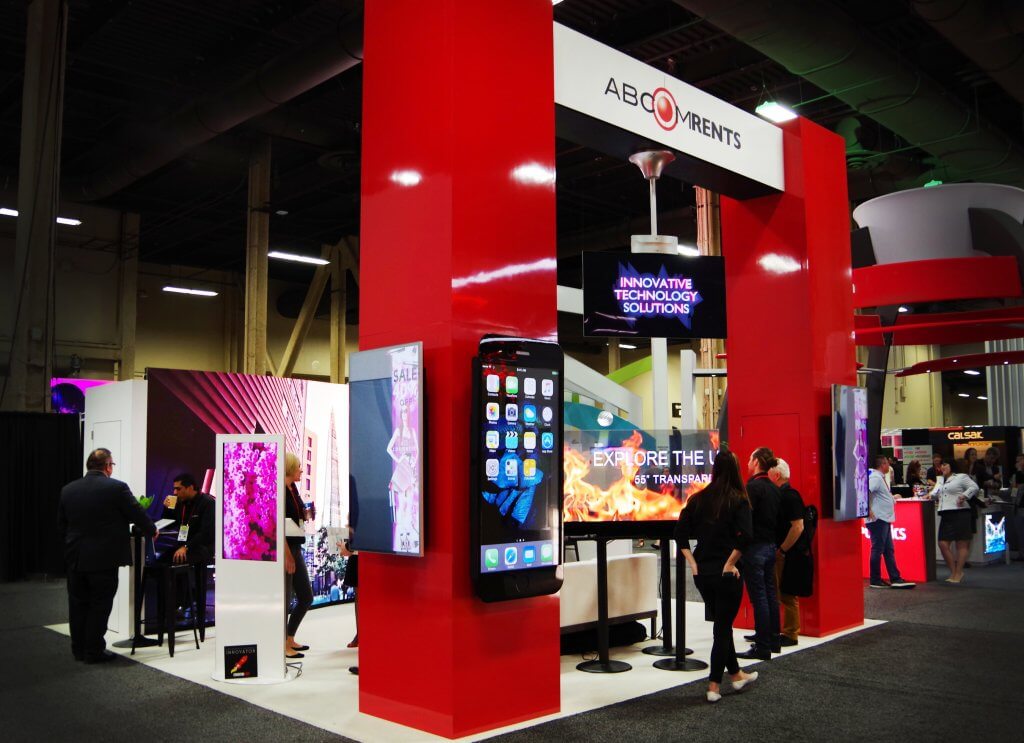 Made You Look
The 27" Giant iTab kiosk (it comes in a 42" size also) looks like an oversized smartphone. It acts like one too. Featuring a native variation of the Android or Windows operating system, it can run any free or paid app from Google Play or Windows marketplace.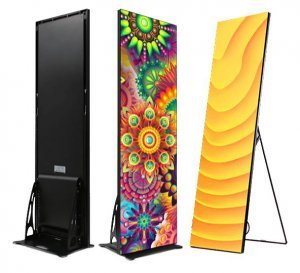 LED mirror and super thin LED poster displays completely transform expectations of booth signage. The high-definition mirror display integrates touch and Wi-Fi, while its polarized film surface ensures high transparency and reflectivity.LED Posters at a mere 1.4  inches in depth  take signage to a new level of noticeability.
Pop and Circumstance


LED Touchscreen video walls and large single-panel displays pluck an image right out of the backwall. Whether it's a bright, colorful image of a branded Formula One racecar or a behind-the-wheel view of the actual race, video walls in flexible configurations or seamless 100" touchscreen displays draw prospects into a booth space.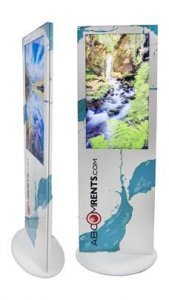 When your design or your client's budget can't accommodate an LED wall or large display, kiosks—smaller display screens, like the 40" 4K LED, wrapped in attractive casing—can add the perfect pop to a design.
Altered Reality
The Transparent  HYPEBOX  is a transparent display solution which enables the user to see real products and at the same time interact with digital content on the touchscreen. Alter the way your audience explores your products and services by making it an interactive and memorable experience. Simulate an Augmented Reality experience!
Bringing an added dimension of impact and reality to a booth design is only a rental away. Contact SmartSource Rentals to learn how to convert clean and functional to extraordinary and unexpected.  Request a quote today!