Essential Legal War Room Technology
Collaboration Applications & Devices.
Reliable Internet Access.
Best-in-class Presentation Tools.
Basic Office Equipment.
Legal War Room Software.
"War Room," a term made famous by Winston Churchill, Britain's Prime Minister during the Second World War,[1] is a staple of the legal profession. Legal teams set up these temporary workplaces to delve deeply (without the usual distractions of an office) into the strategy and mechanics of important cases. But much has changed since the time of Churchill. The modern legal war room is a sophisticated web of technologies that can deliver a strategic advantage and make or break a case.
Collaboration applications and devices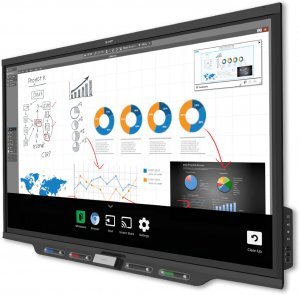 Much of the collaboration associated with a war room happens in the room. Smart boards are a convenient way to diagram legal strategies, share graphics and notes from the legal team or list the facts of the case. The next-generation smart boards can display handwritten notes and computer-generated graphics on the same screen and export content to computers and mobile devices. Software applications pre-loaded on tablets can facilitate digital note taking, sharing, and consolidation.
Internet access
Internet access is crucial for the modern war room. Any location suitable as a war room must have secure Internet access and sufficient bandwidth, especially if video-collaboration tools are used. If not, the team may elect to have a local area network installed, not only for guaranteed wireless access to the Internet, but also to manage network security. In addition, legal team members should also have remote access to their case files and other firm resources via a virtual private network (VPN).
Presentation tools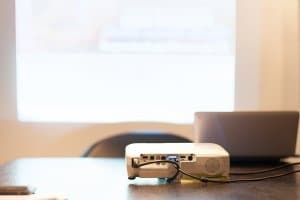 Members of the legal team often have to present ideas and evidence to the rest of the group. While PowerPoint software is widely used, presentations also require some basic hardware, such as a high-definition 24" display monitor, LCD projector and laptop computers.
Basic office equipment
No legal war room is complete without the workhorses of the office. Copiers—most of which can also scan, fax, email and store (thus the need for copier memory to be erased after use) documents—are essential. But equally critical is either a paper shredder or a secure paper shredding service. Equipment should also include port replicators and color or black and white printers, as well \as library carts (for legal binders) and rolling shelving.
Legal war room software
While software for running a legal practice exists, a legal war room requires unique digital capabilities. Professional eDiscovery software, such as DigitalWarRoom, helps legal
teams quickly process, analyze, review and create email and business documents in response to litigation, investigations and legal challenges. Some litigators also use legal case management software, such as CaseMap, Case Notebook and FactBox to catalog pre-trial facts, documents, persons, evidence and research.
War room of the future
Of course, no war room is complete without the human comforts: ergonomically correct chairs, sleeping pods for power naps and hot and cold running catering services. And it cannot be stressed enough that an on-call technical support team to handle everything from a jammed printer to a weak Internet connection can help boost efficiency and allay some of the stress and sleep deprivation associated with a trial.
But it's the Internet connectivity, visualization tools, software and "office away from the office" that can deliver a strategic advantage to teams that use them effectively. The 21st Century legal war room is wired, secure, agile and digital. For more information on how to set up a state-of-the-art war room, contact Stewart Kleinman, SmartSource® National Account Executive, at skleinman@smartsourcerentals.com or (888) 666-3113.
[1] http://www.iioe.eu/fileadmin/files/publications/MC_Controlling_Daum_e.pdf