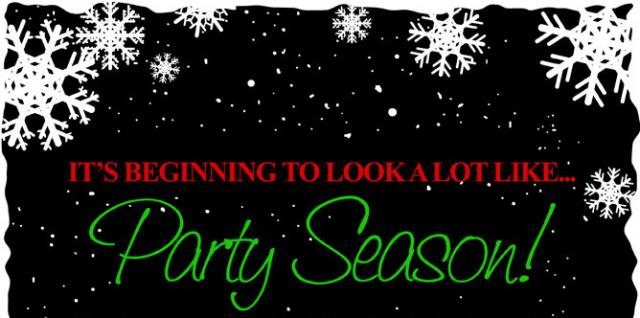 Do you feel overwhelmed in planning your company's holiday get together? Believe it or not, December is just 3 short weeks away and the parties will be here before you know it. Hopefully, you have figured out where to hold the event and have a rough idea of what is going to happen. However, there may be a few details that could cause your budget to balloon out of control if you don't plan carefully.
Below are the 10 things you should work on between now and the day of your big event. Please do them in order, as one item builds on the other.
Here is your holiday planning checklist:
Decide on the agenda and format.

Is this event going to be onsite or off?
Is it going to include business content or be entirely social?
Will it include spouses, children, and/or customers?
How many total people do you anticipate will be there?
Will it be during the day or evening? Weekday or weekend?
How long will the event be?
Will it include alcohol?

If you haven't made decisions on the above questions, now is the time to round up the troops and get your answers.


Book your partners.

Once you have decided on the items listed above, now you will need to book your suppliers which may include:

Meeting Venue
Caterer
Speakers
Entertainment and
Audio Visual Company.


Invite your guests.

Send a brief email about the date, location, time and dress code. You may not have everything locked up at this point, but at least you can let the guests know there is a party planned and another email with more details will follow. Ask them to RSVP to ensure you have an accurate headcount.


Capture everything in writing.

From the caterer to the conference equipment rental company, make certain you have the menu, room setup as well as the speaker and entertainment requirements in writing.


Consider going green.

Instead of printing signage and program materials which are "one and done", why not rent iPads, digital signage and video walls to display your signs, photos and social channels? These interactive technology tool rentals can be changed on a real time basis and display photos and videos taken from your guests.


Invite guests again but this time with more specifics.

Give guests agenda information, suggested dress and any other details pertinent to the event. Encourage them to RSVP by a certain date and give them an incentive to do so, such as winning a contest.


Instead of goody bags, consider giving back to the community.

During this holiday season, promote a CSR initiative such as collecting canned food for a food pantry, raising money for a women's shelter or collecting toys for underprivileged children.


Set up conference calls to confirm, confirm and confirm again.

Holding 30-minute conference calls weekly with all your partners will make your planning process goes a lot smoother. Having them on the same time and day of the week will ensure maximum participation. Start and end on time.


One week before the event, schedule an on-site visit with all the partners.

The day of the event, arrive several hours early.

In addition, have your suppliers arrive early to test and rehearse the day's festivities. Remember this is a holiday celebration and you want everything to go perfectly! Make certain the speakers work with the AV technician and run through their slides on the PowerPoint presentation equipment at least 2 hours before the event.

Trust the corporate audio visual event rental experts! As the largest event technology rental provider in the United States, SmartSource Rentals, of which AV Event Solutions is part of, can provide you with a complete line of audio visual equipment including sound and lighting rentals, staging and production. Whether it is one wireless mic or AV for an entire party, AV Event Solutions and SmartSource Rentals have the knowledge and expertise to make your holiday planning experience stress free!