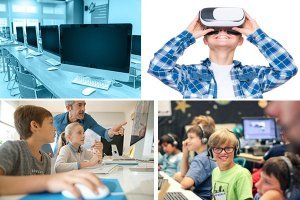 If you're looking for ideas for summer camps, tech camps are one of your best options for a popular, relevant attraction that will enrich the lives of your campers and their families. As recently as a few years ago, most tech camps were geared toward high school males interested in coding. Fast forward to today, where these camps are intended for all genders, ages and interests.
It's expected that more than six million children will attend camps across the United States this year, and many campers will be exposed to technology in a new way.
Today's post will focus on the who and the why. Next month's post will address the what and the how.
Who Attends Tech Camps
Students between the ages of six to eighteen years of age. Each camp is one week in duration; however, many students attend more than one session throughout the summer.
Girls Wanted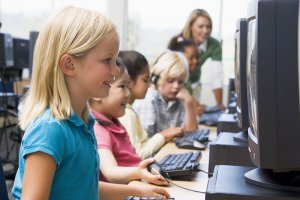 If your camp counselors aren't recruiting young women, perhaps you should. In 1985, 37% of computer science majors were women. In 2012, there were just 18% nationally in this program. (Source: Google)
Although this may or may not be related to the computer science downturn, girls are more likely to attend tech camp in their elementary school years where there's less pressure on them to conform to a certain mold. By the time they hit middle school, they don't want to be labeled computer geeks. Boys, on the other hand, often wear this badge with honor or don't care about it.
Focus on STEM
Science, Technology, Engineering and Math (STEM) school programs are actively recruiting girls into their program. If girls and young women are enrolled in this program, convincing them to go to camp isn't hard to do.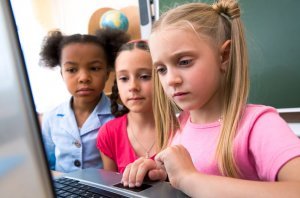 Why Campers Come Out
While parents want their children to have structured activities during the summer, the student benefits are far beyond what most parents envision. Here are six that stand out:
Students play and learn together in a unique way.
These camps encourage trial, failure, and creative experimentation.
In a non-threatening environment, campers can try out new skills that may not be offered at their school.
An artist can learn to program. A seven-year-old can build a robot. A gamer can develop a website. This environment allows students to move beyond their school and social categorization, especially for those in middle and high school, where stereotypes can be set.
Summer camps continue the school learning process in a low-pressure, collaborative environment.
According to Oxford Learning Centers, 2.6 months of math skills are lost on average during the summer unless this skill is reignited during the break. "Campers see math move. They teach themselves advanced math skills because they want a character to jump, which has a different impact on the student than classroom teaching. They don't think of it as math, they think of it as making an avatar walk," stated Melora Lofretto, Camp Coordinator of Kidoyo, Code Make Own and OYOclass.com.
It boosts confidence in girls.
"Boys rate their ability in mathematics 27% higher than girls, even when there is no observable difference between the two," states Rick Nauert PhD, Professor of Health Administration at the University of Texas at Austin. While Lofretto readily admits they have more boys than girls at their camps, she notes that if girls come to camp, they have a blast and do well.
Camps address the fear factor.
74% of kids and teens said they did things at camp they were previously afraid of doing. Parents also see noticeable changes. 70% said their children gained self-confidence at camp. Source: (ID Tech)
Development of critical thinking and problem-solving skills.
"Kids walk away with the knowledge that they took a big problem, broke it down into small pieces, researched options and came up with the best solution. It is a key benefit of this program," said Lofretto.
We Have Plenty of Technology Camp Rentals
With 20 locations around the country, SmartSource Rentals has many different technology options, including laptops, iPads, desktops and projectors for your summer camp! Please request a quote or call us at 844.312.6064 for more information.