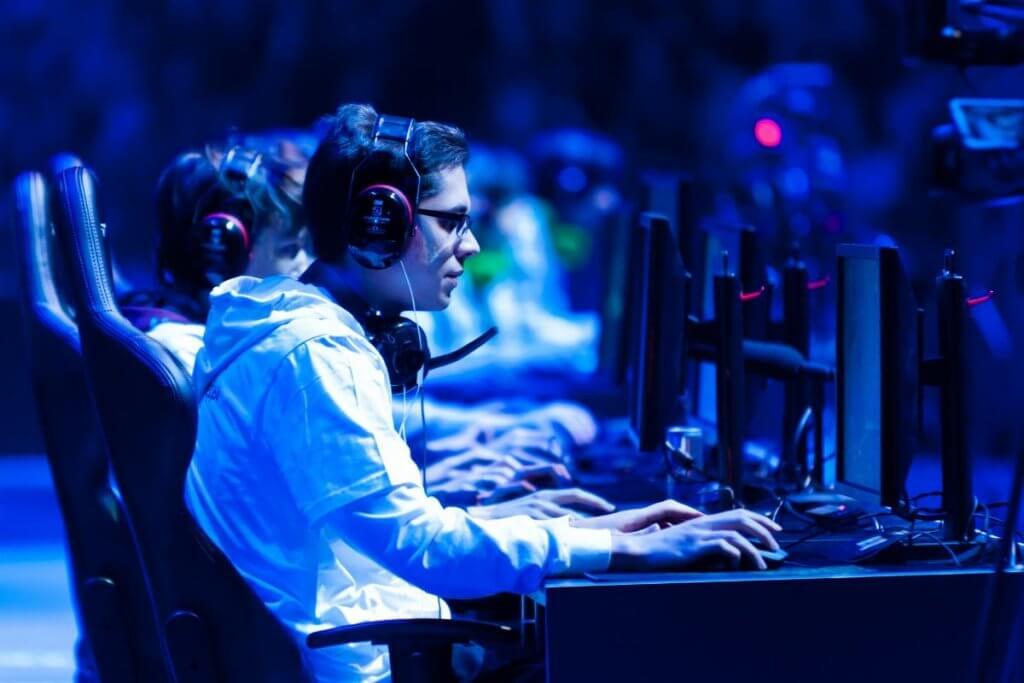 Gaming tournaments have been a great revenue boon for videogame developers and the venues that host them.  In 2017, esports captured a whole new territory in the world of digital entertainment when the audience size for esports tournaments surpassed the audience who watched all the NFL season's games combined!  This prompted the business world to take note and sprouted a cottage industry of marketers, event planners and PR agencies that promise to deliver "the esports tournament event of the year!"
Video games like Dota 2, which hosts over a thousand tournaments a year, leveraged its loyal followers to crowdsource over $41 Million in prize money in 2018, according to eSports Observer in its report of "The 10 Biggest Esports of 2018 by Total Prize Pool." The Fortnite World Cup will offer quadruple its prize money from last year reaching a total of $100 Million in 2019, as reported by Influencer Marketing Hub. And this year at E3, "Multiple champions were crowned in the Super Mario Maker 2 Invitational 2019, Splatoon 2 World Championship 2019 and Super Smash Bros. Ultimate World Championship 2019 3v3 tournaments" according to Nintendo's website.
An eSports tournament is a complex event designed to immerse its audience in the virtual world that makes up the game.  Producing immersive events, especially those broadcast live, involves detailed planning and requires great flexibility in execution, backed by a hefty arsenal of Plan B options. It is with this in mind that we offer these three tips to help ensure success for your next esports tournament:
Get dedicated Wi-Fi – Don't be fooled into believing that you are obligated to use a venue's existing Wi-Fi network for your event. Most venues, even convention centers, have mediocre Wi-Fi capabilities at best. Because of the weight in prestige that an esports tournament carries these days, most venues would rather allow you to bring in your own Wi-Fi solution than lose the booking.
Rent (don't borrow or buy) hardware and display technology – Buying computers and displays, switches, video walls, and Wi-Fi boosters doesn't make sense if you plan to use the equipment repeatedly at other events throughout the year. The cost of transporting and storing equipment and the staff required to manage it will quickly eat into your profits. For consistency and reliability of AV and computer technology, we've got you covered. SmartSource Rentals has been supplying computers and displays, and all kinds of event technology, for trade shows and experiential events for three decades. We get it, and we've got everything from workhorse gaming PCs to modular video walls, all with no lag.
Hire professionals to manage the technology during the event – You'll want professionals managing the tech equipment from start to finish because even one glitch can bring the live event to a screeching halt. At SmartSource Rentals, our technology architects can construct an AV, computer and lighting solution that will fulfill your vision for the event without breaking your budget. During the event, we'll provide you with a dedicated production team to manage the technology, working as a natural extension of your team to make the event the success you imagined.
Producing a live event is a complex endeavor, but it doesn't have to cost you sleepless nights. By relying on professionals like SmartSource, you can fulfill your vision for the event and actually enjoy it at the same time.
For more information about how to rent computers and displays for your esports tournament, call us or request a quote today.