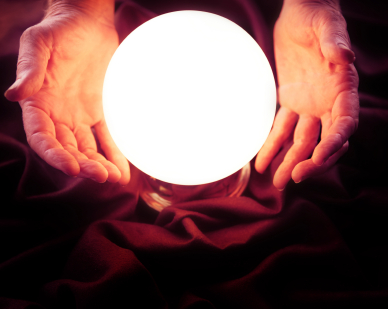 Can you believe it? 2012 is almost half over and most meeting planners have had a good start in the new year. Meetings are up. Hotel occupancy is on the rise. And for the first time in a long time, planners aren't afraid to be optimistic about the future. So, what is the future going to look like? Plan Your Meetings magazine recently released what they believe will be the trends for the rest of the year and beyond.
Here are 4 Meeting Trends along with how interactive technology tools can help you achieve them.
Trend #1: Meeting and Education/Training Departments are Going to Merge.
Nearly 10 years ago, many organizations decided to separate the two departments in an attempt to streamline the budget process. And quite frankly, for a lot of those years, meeting planners focused exclusively on "rates and dates", leaving content to others in the organization. Corporations and associations can no longer afford to do this. They need to treat meetings as a total package: dates, rates and content.
Trend #2: No more lectures.
Attendees are demanding a better conference experience and that means addressing their wants and needs. The key is to hire flexible, dynamic, knowledge-level experts that are willing to go where the audience goes.
What technology tools can help? Rent iPads to allow real-time interaction with the presenter to ask questions or make comments via an online community or social media channel. Providing attendees with wireless audience response systems can position presenters to ask a series of questions during the talk and gain feedback from attendees. Wireless microphones placed throughout the room allow the audience to ask questions that everyone can hear.
Trend #3: Flexibility rules.
Meeting planners are going to experience major changes in scheduling, program time shifts, and even presenters. The ones that will survive will be the most flexible and "roll with it." We may even get to a point in the near future, where content is developed on the spot, speakers are chosen from attendees, and time is expanded and contracted based on when the audience wants to get up and go.
What technology tools can help? Video walls can display any changes to schedule, room, or speakers. Because they are large enough, attendees can see the information from several feet away. Rent Tablet PCs to inform attendees of any changes via Twitter, email or an online community. Computer Kiosks can also provide up-to-the-minute changes in schedules.
Trend #4: Living Room environments at the Meeting Venue.
Having comfy couches and a cozy environment where 4 to 8 people can collaborate and innovate is all the rave. Conference centers and hotels don't have to knock out walls or renovate, all they have to do is turn useless corners and alcoves into meeting areas by adding furniture, lighting, and technology.
What technology tools can help? Whiteboards on the wall can help attendees capture thoughts. Rent iPads with note taking or mind map apps for brainstorming options. A gaming app can also start the process going.
Are you event planning in California? Look no further than AV Event Solutions for all your interactive technology tool needs!