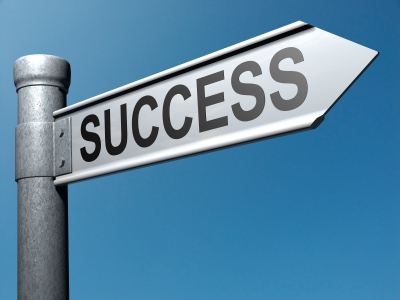 Sometime in your meeting career, you will need to plan a first-time event. The first gala or golf outing. The first employee gathering of a merged company. Or the first national user conference.
Whatever the first meeting or event is, there are 5 essential elements that can make your planning process easier and get your attendees excited to come to this brand new event. They are as follows:
1) Have measurable and realistic objectives.
Having clear, definable goals will help shape the meeting content. Whether it be a product launching event with 5 members of the press and 500 clients and prospects in attendance or a gala with the goal of raising $75,000, having definable measurements will be the key to determining your meeting's success.
2) Provide rich and compelling educational content.
Providing attendees with compelling content and dynamic speakers will always be a draw. Have a complete agenda with speakers and topics identified BEFORE you invite your attendees. Sending an email with "TBD" behind the topic or speaker says to the potential attendee "You have not thought this meeting all the way through."
3) Make networking part of the agenda.
Put time in your event for networking and use icebreakers, contests and interactive technology tool rentals to engage attendees. Rent iPads with a gamification app on it. Ask questions on a video wall rental unit. Get people up, moving around, and meeting new people.
4) Price your meeting at the right level.
Having a free event isn't always a winner. Many individuals think of "free" as "cheap." Check around and find the right pricing level that will bring in the maximum number of your targeted attendees. Ask your attendees what they are willing to pay for the content you are delivering. Check and make certain you aren't competing with another big event during the same week.
5) Choose a unique destination and/or venue.
Try and find a destination that your group will be excited to go to — whether it be an interesting city, hotel, or venue. Try places that might be off your usual grid, such as a national park or college campus.
Providing great content at a unique location and at a reasonable price can be the ticket to get more people to your event. What other things do you think make up a great first-time meeting?
If you are event planning in California, contact AV Event Solutions for all your audio visual needs. Located in the heart of Los Angeles, they service the whole State of California with iPads, kiosk rentals, video walls, and much, much more!