According to a recent study by New Media Trend Watch, the Milennial Attendee (ages 18-34) has the following technology profile: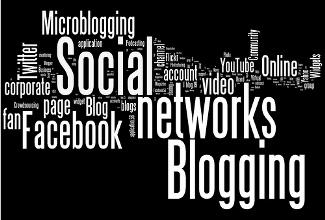 91% use the Internet
86% use Social Media
84% view online videos and
62% use Internet services on their mobile devices
In addition, New Media's research found that Gen-X (ages 35-46) and young Baby Boomers (ages 47-55) are increasing buying or
renting tablets
, such as iPads, to access the Internet for mobile web browsing.
Given these statistics and facts, it is important that event meeting services organizations embrace technology's use at their next meeting, especially through the integration of tablet technology and
Wi-Fi wireless network arrays
.
Here are 5 tips to get more interaction out of your attendees:
Create your own, unique online community. There are many ways to do this, but some of the more popular ones are created through a Facebook fan page, Twitter hash tag, LinkedIn group, or iMeet. This community can be set up before the meeting or conference to encourage networking amoung attendees. At the meeting itself, you can rent iPads for the attendees to continue this discussion, especially while they are in a session or trying to meet up with other attendees.

Add a gaming element to your meeting. Consider renting Wii or PlayStation consoles and allow attendees to play games during conference down time. Put games on their tablets and let them compete against each other. Create a live game show, such as Jeopardy or Wheel of Fortune. You get the picture, the idea is to allow your attendees to interact and get to know each other, all while having a good time.

Create a contest. Have questions about the meeting, speaker, and/or product or services. This is great at a product launching event where attendees are learning about a new offering. Perhaps ask a series of questions at the end of the session, have them respond via Audience Response System rentals and give the winner the new product.

Ask your speakers to embrace technology. If you rent Tablet PCs, attendees can submit questions or comments directly to the speaker via the online community. This encourages interaction between the speaker and audience, all without being overly intrusive.

Create an online directory of attendees. Encourage attendees to connect via LinkedIn, Facebook, and Twitter while they are at the conference. Continue the conversations long after the meeting is over. Ask attendees to post regularly and keep in touch with other attendees.
AV Event Solutions can provide you with iPads, Tablet PCs, wireless network arrays, kiosks, and much more for your next meeting or event. Give them a call or request a quote for a quick and professional response to all your meeting needs!