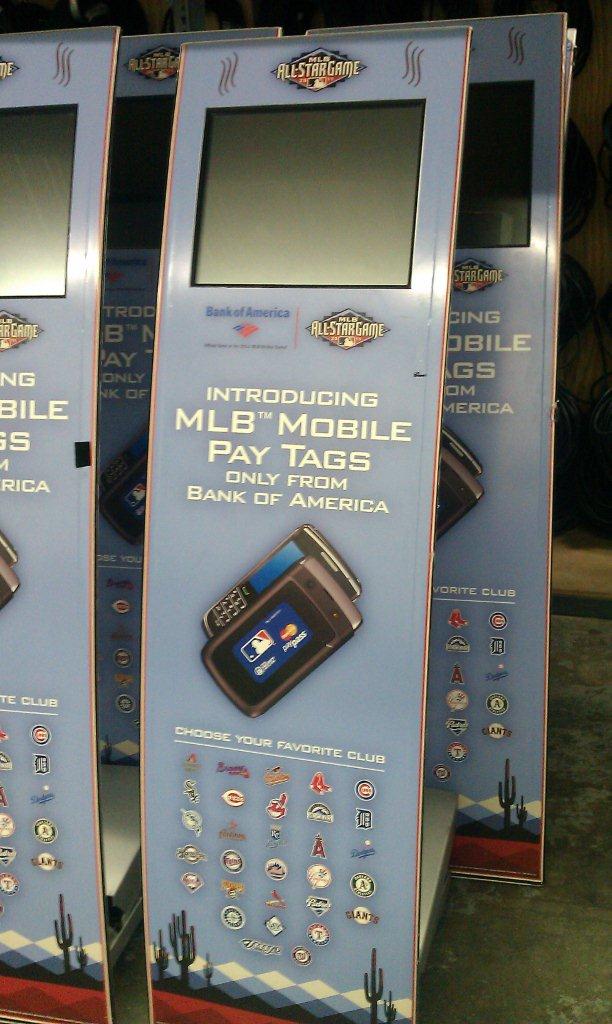 Touch panel kiosks provide attendees with self-service benefits and can now be the one-stop service option for many of your conference goers. Because kiosks are now thinner, wireless, and very reliable, more and more applications are being written for this technology.
Kiosk rentals
also have a great deal of system security, remote monitoring, and most apps are highly intuitive.
Kiosks can be equipped with a printer, credit card reader, and/or badge reader. Here are 6 common ways kiosks can be used at your next meeting, event, or convention:
#1: DIGITAL SIGNAGE

Direct attendees to the right room locations through arrows, video, or printed instructions on kiosk display
Give attendees information about the agenda, speakers, and relevant information regarding the conference
Creation of a message board for attendees to communicate with each other, as well as, with event organizers
Create a time banner during breaks to let people know when the breaks are about to end
#2: PROMOTIONS

Contests can be set up on the kiosk rentals for giveaways or prizes at the conference. Attendees can ask a series of questions and enter their information to register.
Gaming applications can be installed to allow attendees to have some fun during meeting down times
Local entertainment can be promoted on the kiosk via video, along with coupons to see the entertainment at a local venue
#3: SELF CHECK-IN
Allow attendees to check-in to conference anytime, complete with badge printing
Print conference itinerary and any other pertinent information
#4: INTERNET ACCESS

Attendees can access their email and social media accounts
Google area information about attractions and review restaurant rating systems
Look at weather conditions at home
Print off airline boarding pass and review airline information, including delays
#5: CREDIT CARD TRANSACTIONS

For walk-in attendees, they can register and pay for the conference
If you are holding an optional special event or fundraiser during the conference, attendees can purchase their tickets at the kiosk and print ticket and receipt
Attendees can purchase and/or order books or DVDs and pay for them
#6: CONCIERGE SERVICES
Venue information can be loaded, including a map of the meeting and trade show space
Local restaurant information including: menus, where they are located relative to the venue, and phone numbers for reservations
Coupon printing for restaurants and attractions and/or the ability to text the coupon to the attendees smartphone
Display of local map and directions, including the ability to print the directions to a location
Display of the weather and forecast for the days of the convention
Taxi or bus services, including routes and phone numbers
AV Event Solutions, has state-of-the-art wireless kiosks available for your next meeting, trade show, or conference. Give them a call to learn more about how kiosks can be an integral part of your meeting, or complete the online Express Quote and an experienced Account Executive will follow up on your meeting needs!