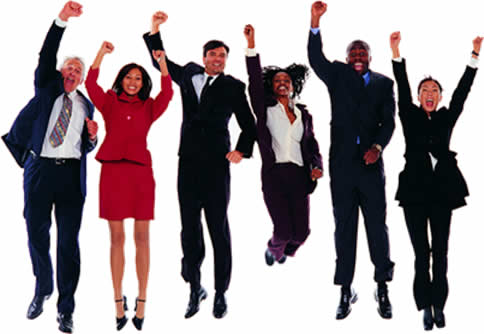 Wouldn't it be great if your attendees, sponsors, exhibitors, employees and/or executive team left your meeting or event totally motivated and clamoring for more? It seems to be the latest trend in everything we see and do — the "wow" factor. We expect it at the movies, at an amusement park and even now with meetings and events.
With a limited budget and a conservative management team, how can you make your events seem more like a Hollywood production and less like a stilted presentation? Follow these 6 tips and you might just do it!
Spend Time Selecting the Right Location and Venue.
Whether your meeting is on location or off, a local meeting or thousands of miles away, take the time to make the meeting location work for you. Learn all about the local attractions, food and customs. Sometimes the people who live the closest to the attractions are the ones who never take the time to see them. Choose a city, venue and/or space that you can get excited about and then spread that excitement to the other attendees.
Hire Great Presenters and Entertainment and — if Possible — Entertaining Presenters.
Really spend the time getting "the best of the best." With YouTube, live streaming of presentations and peer review communities, there is no excuse in a complete vetting of your speakers and entertainment. Today's attendees want to learn in an interactive and entertaining fashion.
Great Food with a Flair for Presentation and Local Traditions Sell.
Contract a creative caterer that can tie local food choices into the menu. The food must be good, but presenting it well on the plate is also important. Attendees always talk about the food and most conference service organizations come up short because the choices are too bland, limited,or have no local influence.
Let Lighting Set the Mood.
Decorative, bold, and colorful light equipment rentals set the tone for the meeting. Even a company auditorium can be set up with creative lighting options. As attendees walk into the meeting room, make sure the lighting is giving off a warm and inviting atmosphere.
First and Last Impressions Count.
A friendly event meeting services team to greet attendees, sponsors and exhibitors when they arrive will make an impression on them. Don't forget to check the outside of the venue (including the parking lot), foyer and restrooms. Most individuals make an assumption about the venue based on what they see when they arrive on site.
Start out with your best speaker and finish with your second-best presenter. People rarely remember the middle of a program but they will almost always remember the first and last part of it.
Make it Fun and Interactive.
Having scavenger hunts, icebreakers, gamification, and tweet-ups creates a fun, learning environment. Rent iPads loaded with social channels and networking tools. Have great contest prizes and create some suspense and intrigue with your event.
AV Event Solutions is a conference equipment rental company that can provide you with great technology options for your next meeting or event! Get started by filling out their express quote form and someone will get back to you within 4 business hours!