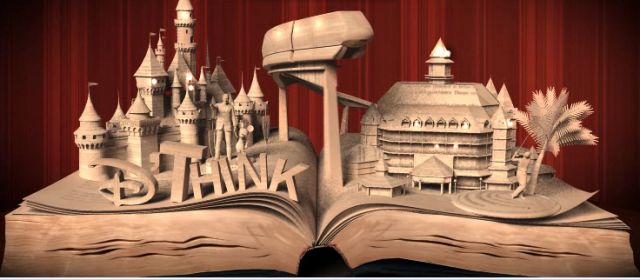 The Walt Disney Company, recently launched a new part of their
Disney Meetings
website, called
The Disney Advantage
. They have come up with
6 key advantages
to having meetings on one of their many Disney properties.
This got me to thinking…What can event organizers learn from the Disney way? Plenty! Here's the rundown:
Disney offers Marketing Support. They have unique promotional tools designed to drive attendance up and create excitement about your meeting.

Who is doing your marketing support? Are you providing digital and print marketing assistance to your client, or are you just the planner? What unique tools do you offer?

Disney offers Transportation Services. They will pick up your guests from the airport and take them to their hotel and provide convenient transportation on the way back to the airport.

What is your event services company doing to make sure guests are taken care of whether they arrive by air or train? What about your speakers and VIPs? It is important to provide timely and efficient transportation options for your attendees.

Disney provides Event Group Services. They lend their creative talent, ideas, and resources to the event organizer to make the meeting very memorable. They extend to you what they do best — creating memories.

Is your organization providing creative ideas and new resources to your client? Or are you doing the same old event in the same old way? How can you "freshen" the event? Perhaps through new interactive technology tool rentals?

Disney promotes Green Meetings. The Walt Disney Company has been committed to environmental standards for over 60 years and they are continuing Walt Disney's progressive ideas today. In 1990, they introduced Environmentality, a movement that allows for business growth while promoting the conservation of natural resources.

Are your meetings green or are you just giving it lip service? Are you renting audio visual equipment from an organization that is committed to helping you reduce paper and use less power? What about the venue? Are they green certified?

The Disney Institute showcases their best practices. This offering allows planners to add this professional development content into their meeting. In addition, this is a unique offering found only through Disney.

What is your unique offering? How are you following event meeting services best practices? What new education have you undergone in the last 12 months?

Disney has Theme Park Tickets and Events. Networking and entertainment lead to fun times, because attendees have access to the park with world-class entertainment and great catering options. Not to mention the rides!

How are you making your event fun and entertaining? Even corporate training programs and sales meetings can provide moments of levity and interactivity.

AV Event Solutions
can provide your organization with state-of-the-art audio visual rental equipment, project managers, and technicians to make your next corporate or association meeting creative and fun! Give them a call today!