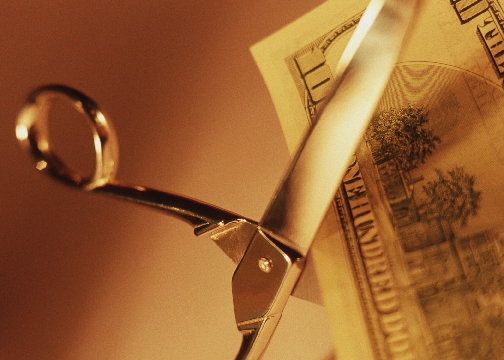 Even though we are seeing better economic times, many meeting and event planners are still faced with stagnant budgets. With certain revenue opportunities in question, such as sponsorships and trade show participation, planners are constantly looking for ways to cut costs AND keep attendees satisfied.
Below are seven simple, yet effective ways to cut costs out of your budget that should have minimal impact on the attendee:
BEVERAGES
Eliminate individual servings of water and soda.
Providing water and soda stations is not only more economical but it also has ecological benefits. By providing these stations in tactical locations and using a 2:1 ratio of water to soda, you will have a positive effect on your beverage bill.
Cancel receptions, limit the hours or make it a cash bar.
Alcohol can be a very costly line item on your BEO (Banquet Event Order). If the reception has been apart of your event for a very long time, eliminating it may cause attendee dissatisfaction. One way to avoid this is to have a limited happy hour with limited selections, such as beer and wine only. Or providing one drink for free and the rest on a cash basis.
FOOD
Be creative about conference start and end times.
Start an all-day meeting after breakfast and end it before dinner. If you cannot afford to provide lunch for attendees, give them enough time to explore the city, have lunch and come back refreshed. If you choose to have lunch onsite, reduce the cost by providing boxed lunches or a buffet-style serving option.
SPEAKERS & PRESENTERS
Negotiate reduced fees by allowing them to promote and sell their materials.
Many presenters will speak for free or a heavily discounted rate if they can sell their books, CDs or DVDs during your event. However, do not lose sight of the fact that your speakers still need to be subject matter experts and engage with your audience. A free speaker that is lousy or off-topic cannot make up for attendee dissatisfaction. So be careful because once you lose that attendee, it will be hard to get them back to your conference.
CONTRACTS
Consider a multi-year and/or multi-event contract with your suppliers.
When renting audio visual equipment, meeting space and other entities, know that most suppliers are able to give you greater discounts if they can look at the total dollar value of your business.
If your business revenue is large enough, be sure to ask for comps.
Depending on the business you are bringing to the venue or supplier, ask if there are fees they are willing to waive or items they can "throw in" for free.
By hiring local speakers, entertainment and suppliers, you are saving money on transportation, accommodations and supporting the local economy. Local conference equipment rental companies are more knowledgeable about the event venue and can most likely meet your needs in a tight timeframe.
AV Event Solutions, now part of the SmartSource Rentals family, provides interactive technology tool rentals in California, New York and 20 other locations around the United States. They offer more than AV; it is all about the complete customer experience! Contact them today at 888-249-4903 to speak to an experienced Account Executive about their meeting equipment rental options.