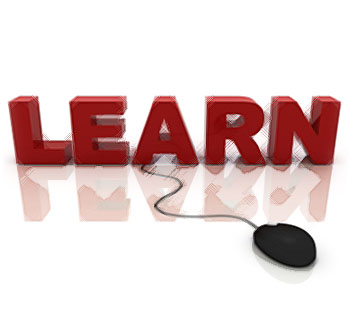 Everyone needs to attend training seminars at various points in their career. Whether it is a doctor learning the new features of a drug, a salesperson understanding the new CRM system, or all employees grasping updates to corporate policies and procedures, good training is often linked to the long-term profitability of a business. Great training sessions often produce the following benefits:
Increase in productivity: Participants now know more about the organization, product or service,
Better decisions: Attendees know what to do and where to go for information and
Networking, brainstorming and creativity opportunity: The group can collectively solve problems and implement solutions.
However, many training sessions are boring, unproductive, and a waste of time because they are not planned out properly. Here are 7 things you can use to make your next training outstanding:
Invite the RIGHT people. Many training programs are unproductive because they have a mix of individuals who are over or under qualified . Having attendees at the same knowledge level will enhance learning and create a positive buzz about the session.

Send out the agenda 1 week in advance. Make certain to have a start and end time and how long you will spend on each topic area. Leave plenty of time for questions — especially if the material is complicated. When putting together the agenda, focus on: What must we cover and why is it important to the employee?

Be respectful of everyone's time.
When renting audio visual equipment, make certain it is set up 2 hours before the session begins and ask the speaker or facilitator to arrive 1 hour before to test and run through the program with the event organizer and AV technician.
Start and end the program on time.
Designate a timekeeper to keep each agenda item on track and prevent rushing at the end of the session.
Ask attendees to write down or email any unanswered questions to a specific person and then answer those items within 48 hours of the session.
Focus 75% of the time on the topic and allow 25% for networking, breaks and questions. If you are holding a 4-hour session, deliver 3 hours worth of content. Give attendees plenty of time for interactivity, brainstorming and breaks.

Make it easy for attendees to learn and participate. Rent iPads for each employee to take notes, view videos, interact with the facilitator and brainstorm through apps with others. Scatter wireless microphones throughout the room and encourage attendees to ask questions.

Hire or designate a knowledge facilitator. Having someone that is an expert in the subject matter is very important, but it is equally important make certain they are a great facilitator and willing to listen and adapt to the attendees needs.

Be visual. Integrate video, photos, and color throughout the PowerPoint presentation equipment. Use apps on the iPad that are visual in nature, such as mind mapping. Bring the actual product into the room. Reinforce the message through running video displayed on kiosk rentals in the hallways.
AV Event Solutions, a California meeting equipment supplier, is available to equip your next training session with iPads, LCD projectors and screen rentals. Check out their website for more details!