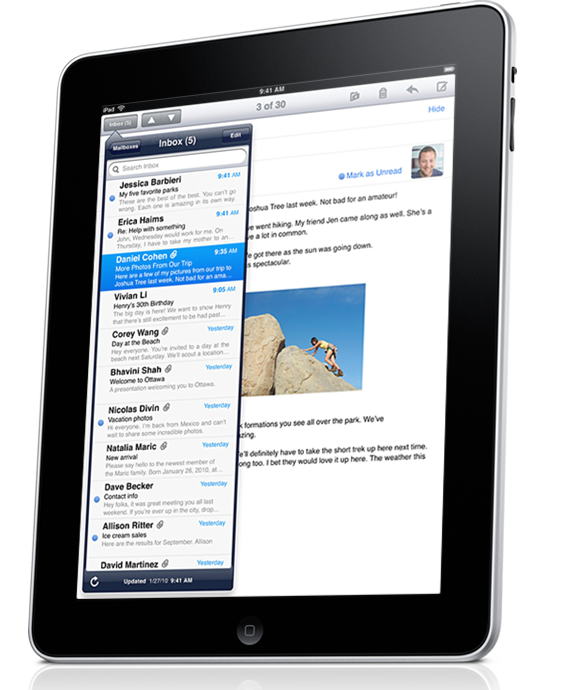 The Tablet PC is finally taking off after many years being dormant within the event meeting services industry.

When Apple kicked off the portability craze in January by unveiling the iPad, it racked up a lot of buzz and event planners around the country are starting to utilize this technology.
Which one should you use for your next event?

A Tablet PC is a computer in form of a notebook except it allows the user to write on it through the use of a stylus or touch screen. The ones that have a monitor with pen or touchscreen are called slate while a Tablet PC that includes a keyboard is known as convertible technology. The Apple iPad is a slate while the Windows platform has either style. For event planning, selecting which one to use (or rent) will depend upon attendees needs.

Choosing the right tablet hinges on a few key features: size, weight, and operating system and applications. Both Tablet PCs and iPads are designed for portability however, the iPad offers a 10-inch multi-touch screen while Tablet PCs screens offer digital pen input and size ranges from 10 to 13.3 inches, with the newly announced Samsung Galaxy Tab being the smallest Tablet PC at 7 inches. Weight is another consideration with the iPad coming in at 1.5 lbs while some Tablet PCs can weigh as much as 4.5 lbs.
A less obvious but equally important consideration is the operating system. Most Tablet PCs, like the HP's Slate 500, are specifically geared toward business users. The HP Slate runs Microsoft's Windows 7 and has a USB port for connecting to printers. Some tablets are based on Google's Android mobile platform while the Apple iPad has its own propriety operating system.
Here is a brief side-by-side comparison compiled by TabletPC2.com:
Apple iPad

Tablet PC Platform

Touch Screen Size

10-inch

7 to 13.3-inch

Operating System

IOS

Windows 7 or
Google's Android

Camera and Microphone

No

Yes (newest one)

Weight

1.5 pounds

.5 to 4.78 pounds

Applications

300,000

100,000

Battery Life

Up to 10 hours

Up to 3.5 to 9 hours
Still confused about which unit to rent – Tablet PC or iPad? AV Event Solutions, your Event Rental Services organization, can help out! Give us a call to quote the best solution for your budget and attendee experience.